Creamy Coleslaw can be a delightful way to add to an enjoyable dinner.
Creamy Coleslaw goes well with pulled pork, fish tacos and many other enjoyable food dishes.
Every time I go to someone's place for dinner and I have a notion that they are going to be making coleslaw, I always ask myself, is the coleslaw going to be made with vinegar/oil base or is it going to be creamy.
Most of the time I do have it creamy.
Many of you have probably tried KFC's coleslaw, but I am sure many of you have tried a recipe similar to the ones below.
But have you ever considered horseradish, have you ever considered apples, have you ever considered apple cranberries in your coleslaw recipe. They are ideas that are in the following 22 Creamy Coleslaw recipes. Here it is.
Daring Gourmet with the Best Creamy Coleslaw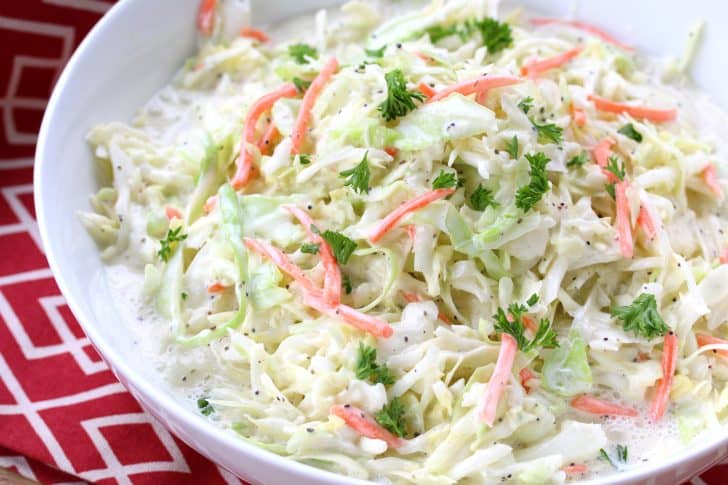 2. Food.com with a Creamy Coleslaw recipe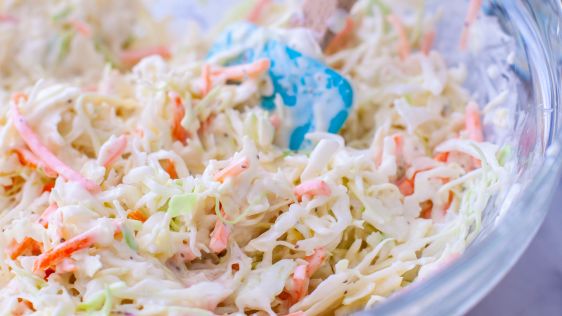 3. Kitchen Sanctuary with their creamy coleslaw recipe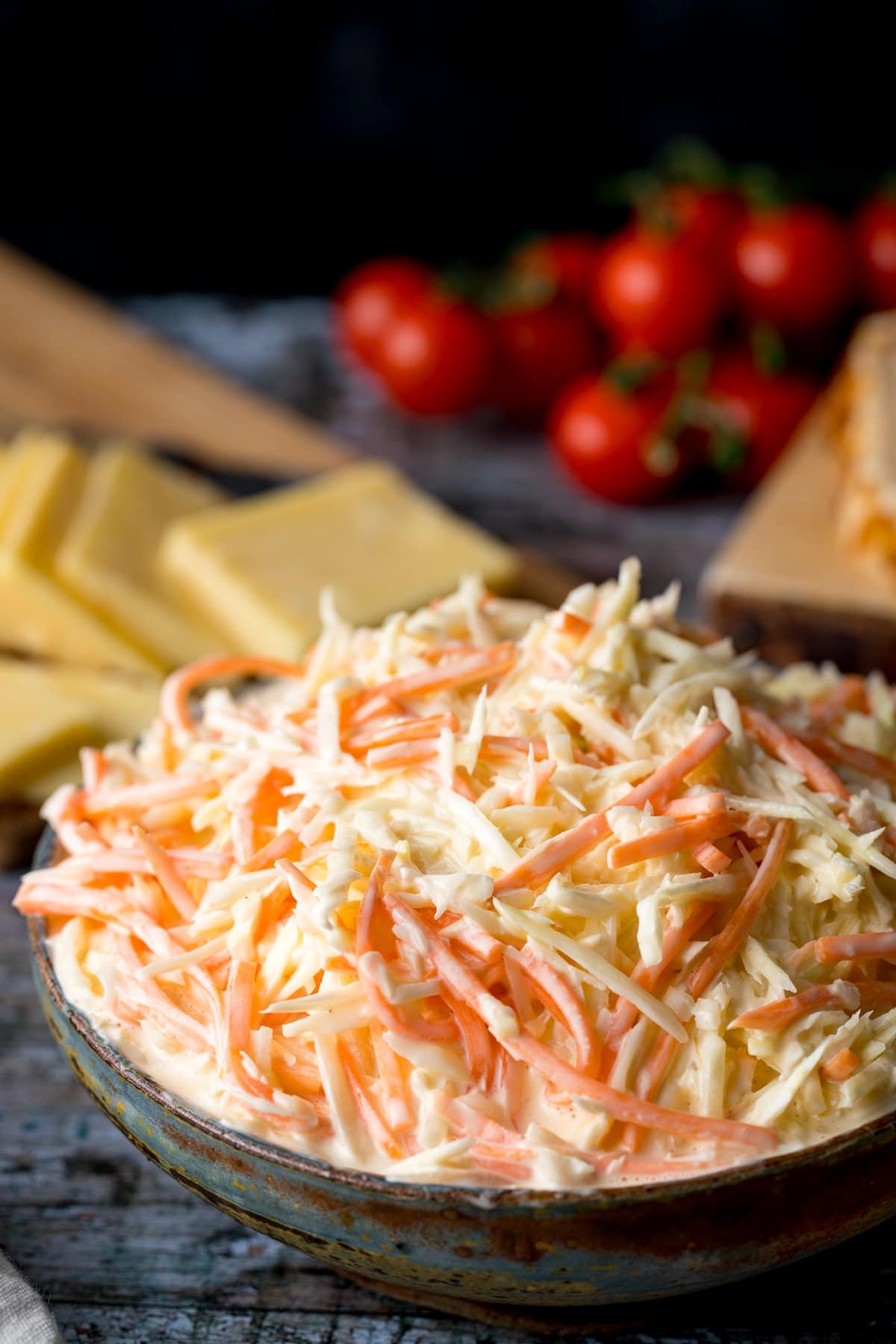 4. Love and Lemons with their Creamy Coleslaw
5. Detoninista with their Creamy Coleslaw that is Dairy Free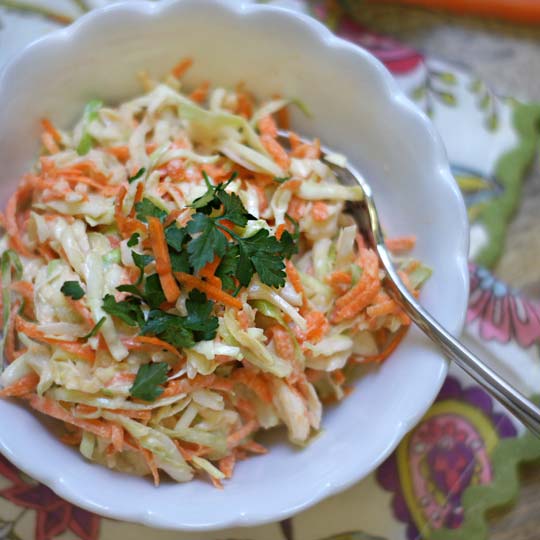 6.Straight Up Food with their Creamy Coleslaw
7. Mrs. Happy Homemaker with their Creamy Coleslaw
8. Spend with Pennies with their Crowd Size Creamy Coleslaw
9. Cooking Classy has their Apple Cranberry Almond Coleslaw
10. Allrecipes.com with the original Blue Cheese Coleslaw
11. Foodie Crush has her Best Creamy Coleslaw recipe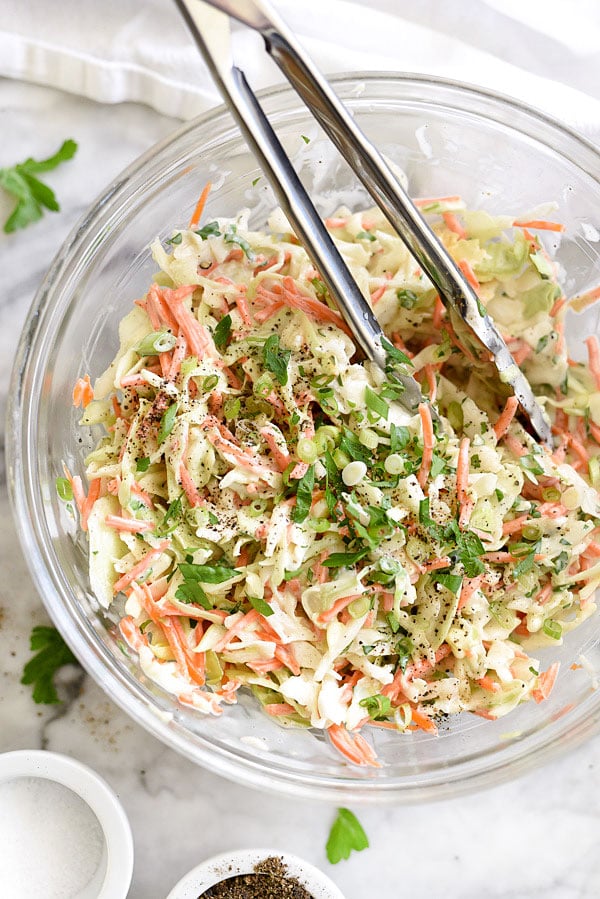 12. Candy Jar Chronicles has their Creamy Sweet Dill Coleslaw
13. Gimme Some Oven has their Greek Yogurt Coleslaw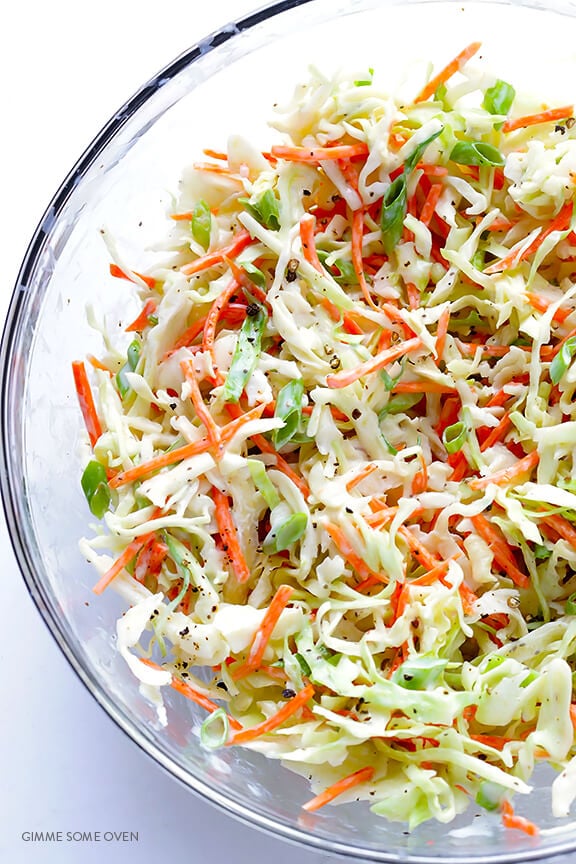 14. She Likes Food has the Creamy Greek Yogurt Coleslaw that is mayo free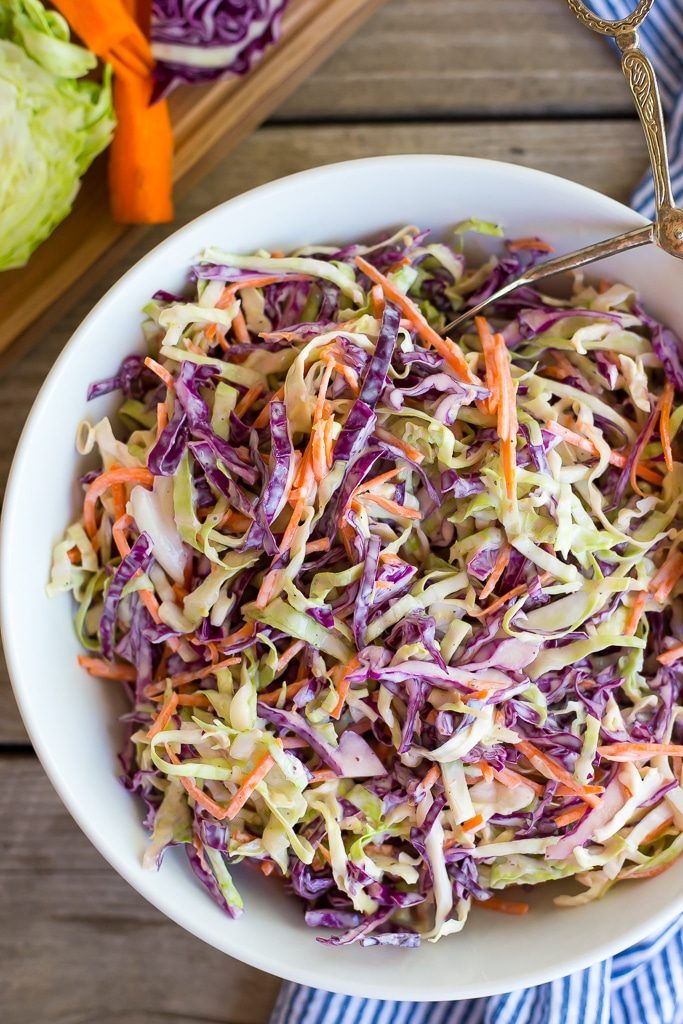 15. Step Away From the Carbs has their Horseradish Coleslaw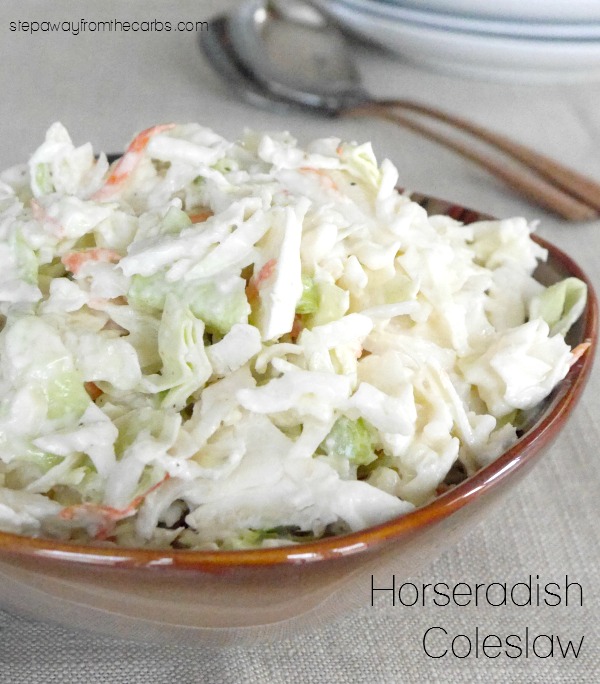 16. Bowl of Delicious with the Jalapeno Cilantro Slaw
17. Taste of Lizzy T has the Creamy Coleslaw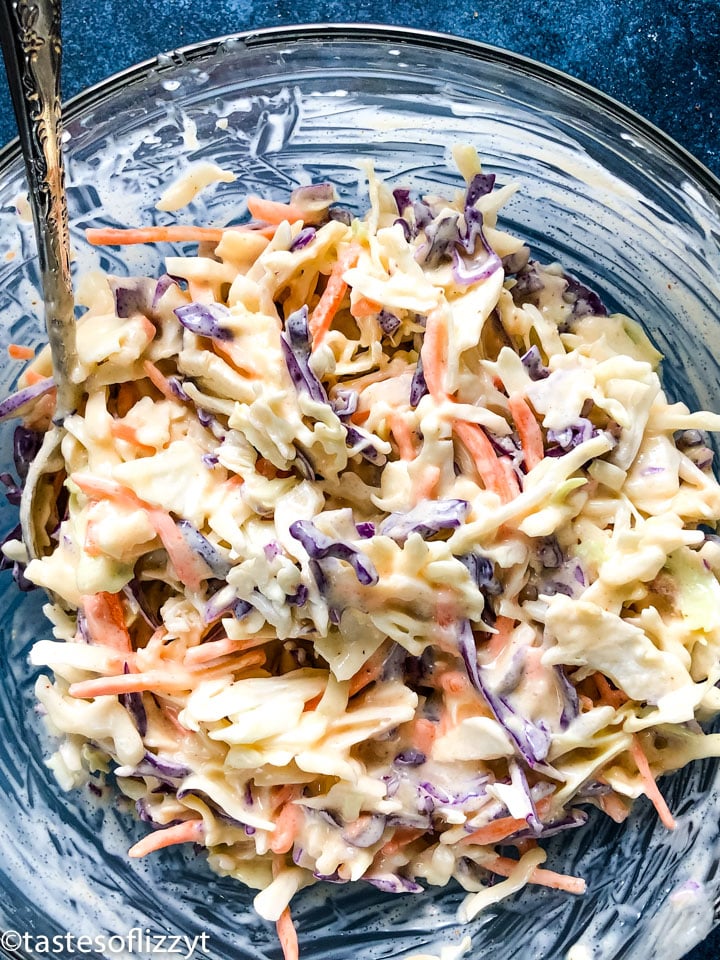 18. Moore or Less Cooking has their Best Coleslaw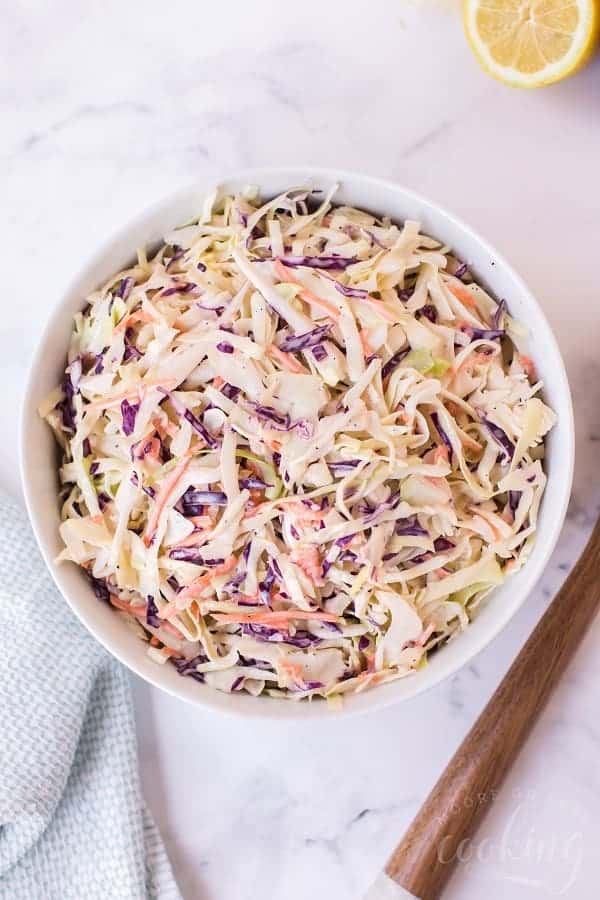 19. This Ole Mom has the Homemade Creamy Coleslaw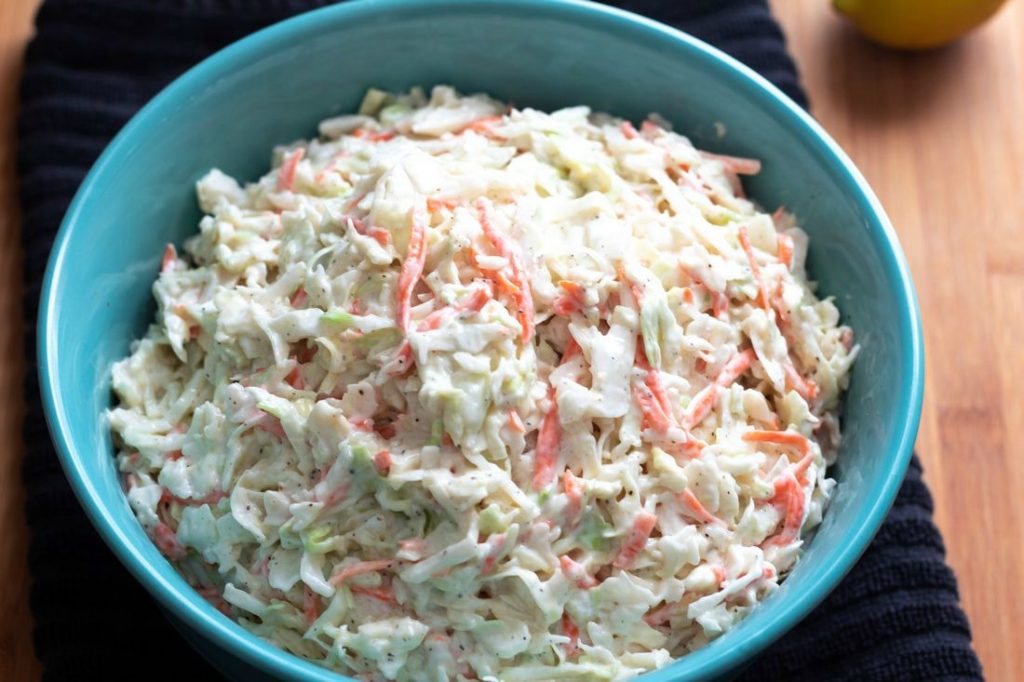 20. Taste of Home has their Creamy Pineapple Coleslaw
21. Daisy Brand has their Creamy Coleslaw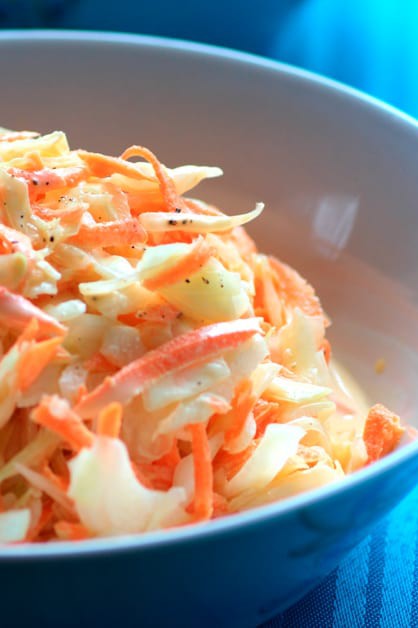 22. The Spruce Eats has their Creamy Coleslaw
Conclusion
There are 22 of my favorite Creamy Coleslaw Recipes.
Creamy Coleslaw can be so indulging and I hope that you get a chance to use any of the creamy, delicious recipes above.
On my next blog post I will be discussing coleslaw with something really really good. Stay tuned tomorrow.
Other Posts You Might Enjoy
The World's Best Vinegar Based Coleslaws
Thousands of Beets Salads. These Are The Best 32 Salads with Beets
The Greatest Salads with Pecans In The Universe !!!
The Very Best 5 Bean Salad Recipes