Is a Caprese Salad Healthy ?
WIth the right amount of mozzarella, a caprese salad is healthy. It is very low in calories and makes for a great lunch or side dish for dinner
Besides Salads What else can I have Caprese with?
Avocado Toast
Stuffed in a grilled sandwich
on a chicken breast
into quiche
baked with pasta
What is Bocconcini good for?
Bocconcini is good for pizzas, pastas, lasagne and how could you forget, mixed into salads.
Why is it called Caprese?
Caprese is named after the island of Capri. One story about the origin is that pays homage to the Italian Flag, another is that appease the palates of vacationing royalty.
Below are my favorite Caprese Salad recipes
Caprese Salad with Balsamic : Allrecipes
Caprese Salad with Grilled Peppers : Jamie Oliver
Asparagus Caprese Salad with Basil Gremolata : Aberdeen Kitchen
Heirloom Caprese Salad : Chatelaine
Tomato Basil Avocado Mozzarella Salad : Julia's Album
8 Chicken Avocado Caprese Salad : Café Delites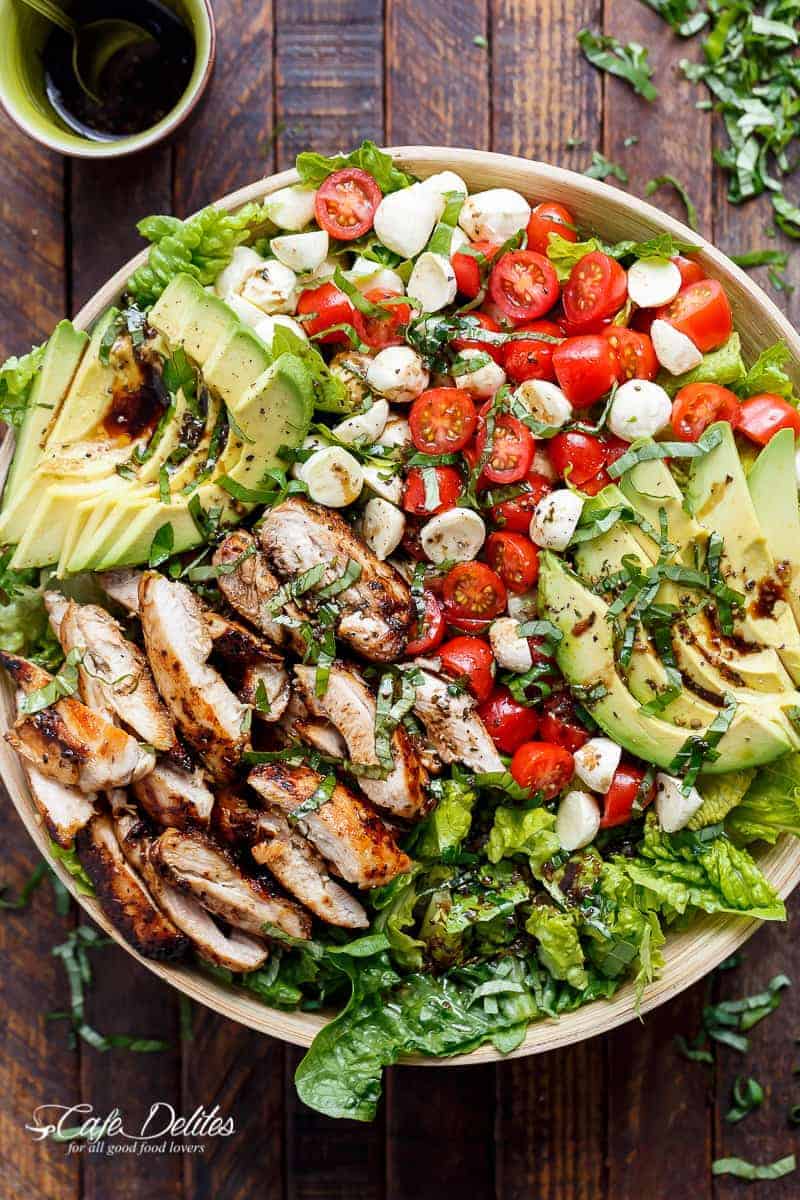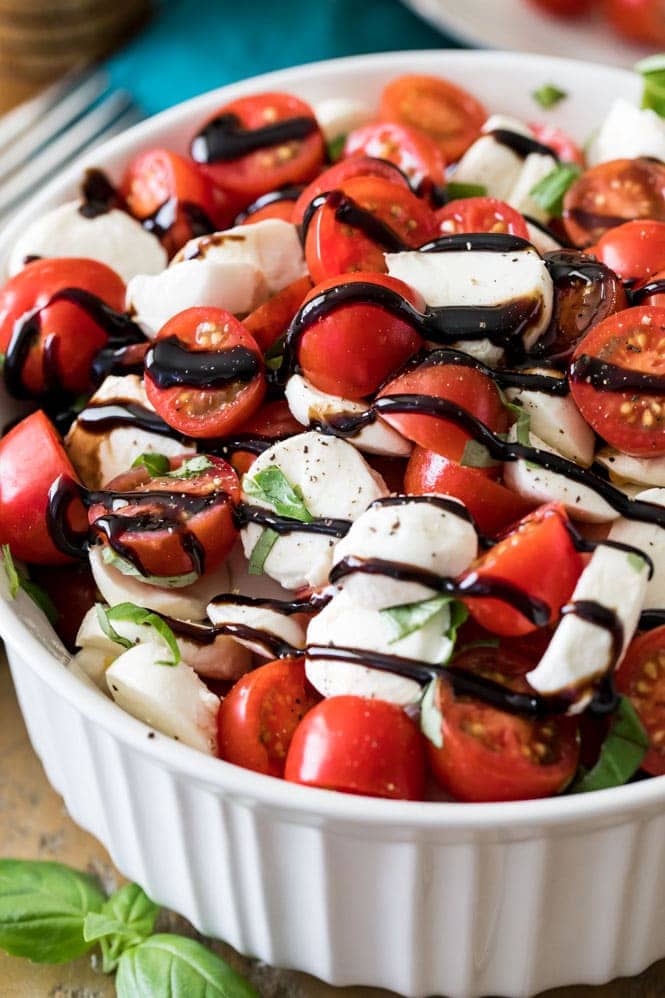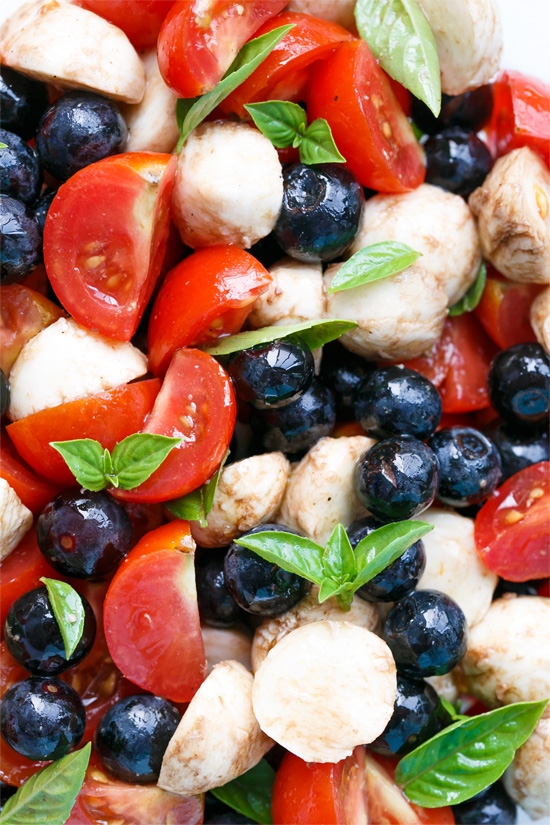 1 Chicken Avocado Caprese Salad : Café Delites