What is Sabzi Khordan ?
Sabzi Khordan is an Iranian, Afghan and Armenian cuisine which can be served with any meal consisting of fresh herbs and raw vegetables, parsley, basil and radishes.
What are the common ingredients of a Sabzi Khordan salad ?
basil
cilantro
cress
dill
fenugreek
leek chives
mint
parsley
Persian shallot
radishes
tarragon
How Many Calories In A Sabzi Salad ?
According to the Nutrition fact sheet there are 460 calories in one serving of Sweetgreen Sabzi salad.
Persian Sabzi Salad
Main Ingredients include Persian cucumber, tomatoes and onions which is easy to prepare. Here is an example from Unicorns in the Kitchen : Click Here
Spicy Vegan Sabzi Salad
This salad consists of radishes, red peppers, kale, tofu, broccoli florets, garlic powder and chia seeds. This salad is from Whisk and Shout. Click Here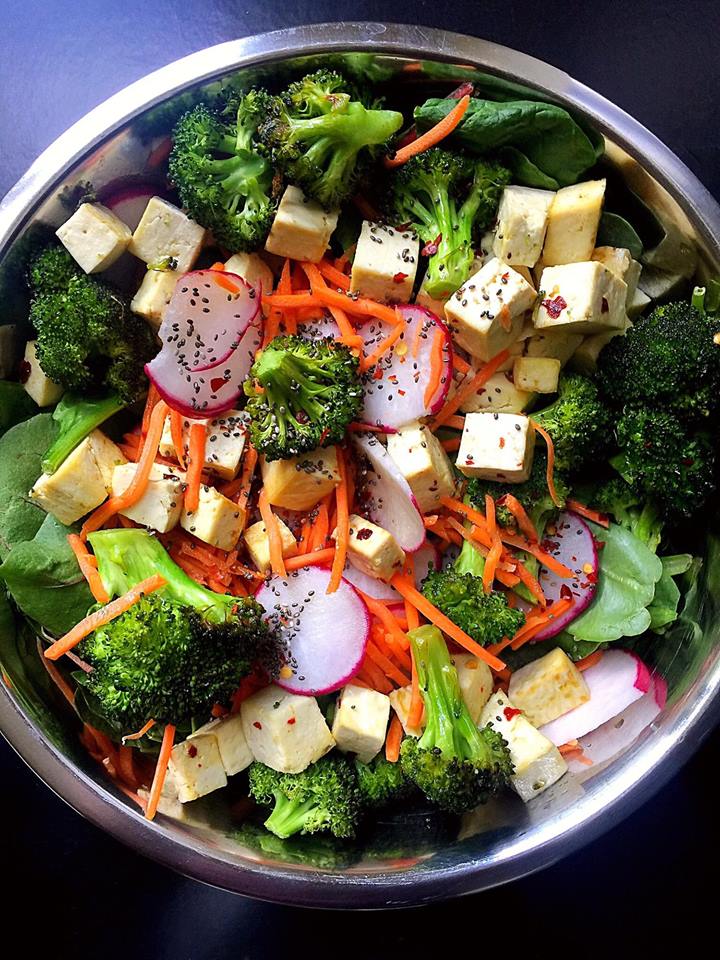 Afghan Style Kale and Spinach Salad (sabzi) :
This Afghan Style Kale and Spinach salad is from Gluten Free International. Main Ingredients are Kale, spinach, green onion and coriander leaves.
Other Sabzi salads I like include :
Sabzi Khordan with Baked Feta : Cardo Mom and Tea Click Here
Sabzi Khordan : Perisian Mama Click Here
Sabzi Khordan Salad : Roxana's Kitchen Click Here
Other Posts You Might Enjoy
The Very Best Frozen Fruit Salads
20 Mouthwatering Smoked Salmon Salad Recipes You Must Try