Nam Khao is a popular dish originating in Thailand. This is a very popular Lao appetizer which comes from Tha Deua, which is a small village port in that country. This is food that can be found in street stalls, restaurants and at potluck dinners.
The main ingredients in most Nam Khao salads are deep fried rice balls, chunks of fermented pork sausage, chopped peanuts, grated coconut, sliced scallions, mint, cilantro, lime juice and fish sauce. Red curry paste, seasoned cooked rice, sugar, salt and grated coconut are included in the traditional Laos recipe.
The word Nam actually means fermented raw pork sausage.
Below are some of my favorite Nam Khao Salads, I hope you try at least one of these recipes.
Ingredients for this Nam Khoa salad include, Jasmine Rice, Red Curry Paste, onion, fish sauce and scallions.
Laotian Crispy Rice Salad – Nam Khao Inthisorn Foods
Key Ingredients include 3 cups of rice, chicken broth and curry paste
NAEM Khao – Coconut Rice Salad from Jenuine Cuisine
Naem is fremented port sausage, with ingredients including Jasmine Rice, Roasted peanuts, fish sauce, yellow onions, and grated coconut.
Ingredients include Jasmine rice, ground pork, red curry paste, fish sauce, roasted peanuts and grated coconut.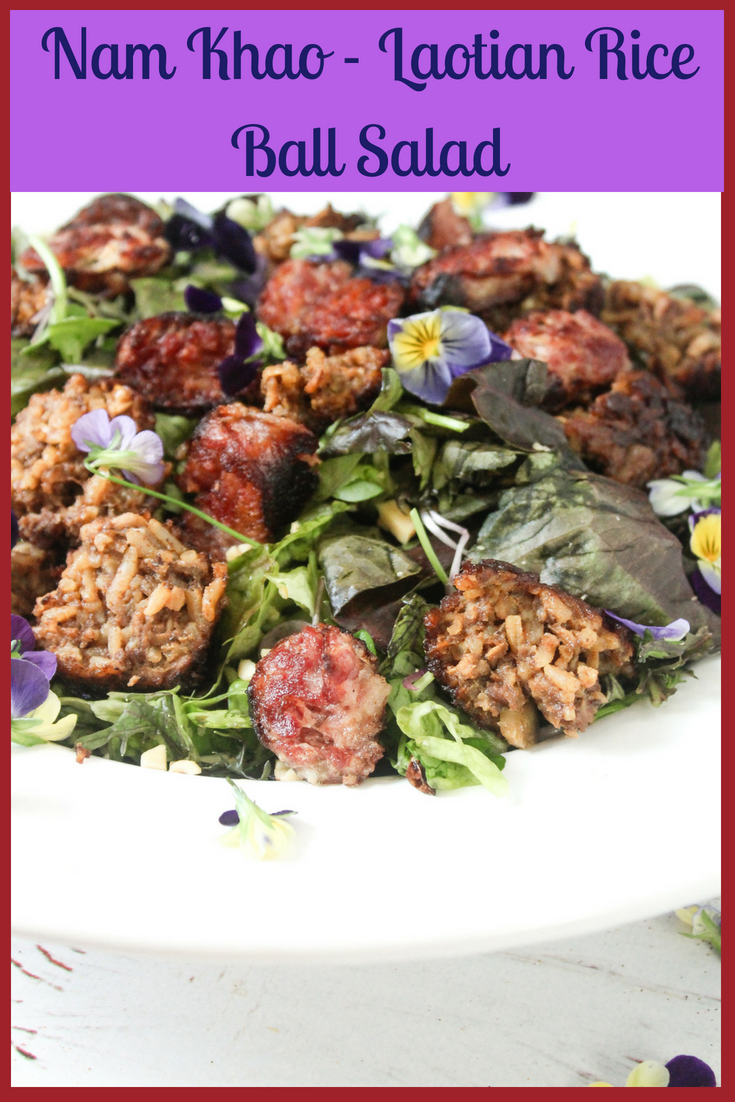 Crispy Rice Salad With Kale – Nam Khao How Sweet Eats
Ingredients include white rice, kale and red peppers. Other ingredients include coconut oil, shallot and soy sauce.
Ingredients include jasmine rice, coconut oil, red pepper, Fresno chili, tamari, lacinato kale and rice vinegar.
Conclusion :
This salad gets high praise in Thailand and other countries of the world. Taste the experience and bring the joy to your dinner table. Many of the ingredients are common in most recipes in this post. Hope you enjoy.