Spicy Sausage, Tomato and Avocado Salad : Garlic and Zest Click Here
OK it's Friday, a busy week at work and you walk in the door and boom, this is on the table, what a way to start your weekend. Creamy avocados, spicy sausage and red tomatoes
Summer Sausage Salad : My Sugar Free Kitchen Click Here
I just love this list of ingredients. We have and avocado, feta cheese, blueberries, raspberries, and most dominantly a big bag of spinach.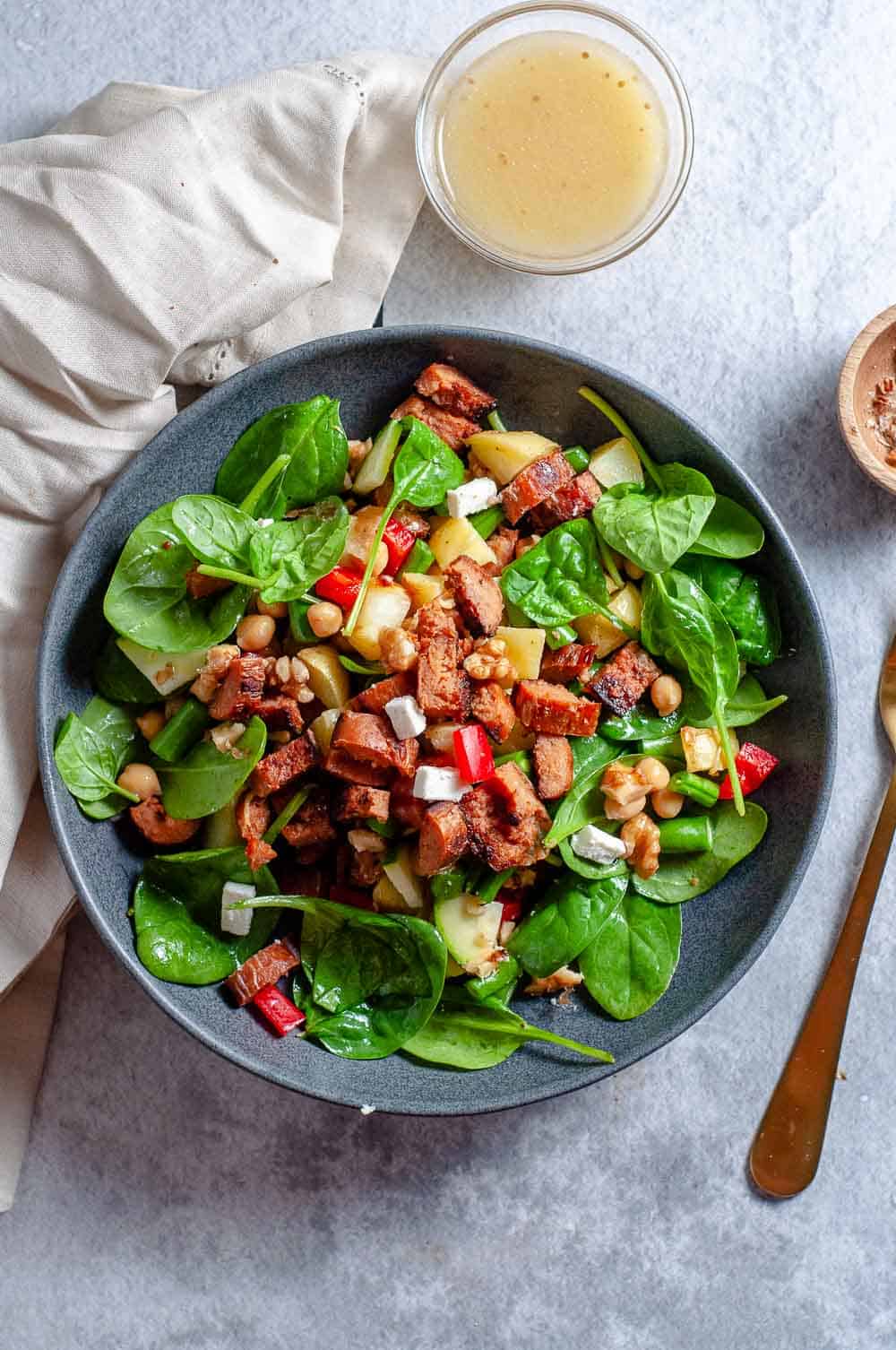 Grilled Panzanella Salad with Chicken Sausage : A Mindful Mom Click Here
I love the look at the perfectly uniformed pieces of sausage, green cucumbers and cherry tomatoes.
Warm Chicken Sausage Potato Salad : Eating Well Click Here
A nice touch of green and red in this warm chicken sausage potato salad. The secret ingredient could very well be maple syrup
Sausage and Arugula Salad : Ricardo's Cuisine Click Here
Oh Wow. Four pieces of Italian Sausage, arugula and Parmigiano Reggiano cheese makes this an in-laws approved salad.
Zesty Mixed Salad with Italian Sausage : Food.com Click Here
This one has to be my favorite. Indulged to look at those little pieces of sausage.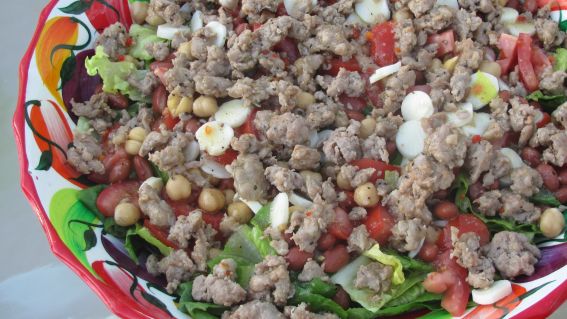 How Did Sausage Get It's Name ?
The word sausage was first used in the mid-15th century spelled "sawsyge". The word came from Old North French Saussiche (Modern French Saucisse). The french word comes from Vulgar Latin Salsica (Sausage), from salsicus (seasoned with salt)
What Is The Most Famous Sausage ?
Germany's Bratwurst, Spain's Chorizo and the Italian Sausage.
What Country Eats The Most Sausage ?
Germany. 1.5 million tonnes of sausage are consumed each year. Poland is a distant second with 574000 tons.