Pecans always bring a smile to someone's face.
Usually they are used as a alternative to walnuts.
When you have pecans you usually associate them with pecan pies or butter tarts or something to use as an ice cream topping.
In my previous posts I discussed Salads with corn, Salads with shrimp, 7 layer taco salads and Salads from Morocco
But how many of you have ever had pecans with your salad.
Pecans are healthy. They contain protein, healthy fat and keeps you energized.
Pear Gorgonzola Salad from How Sweet Eats
Grilled Balsamic Salad with Spiced Pecans from My Recipes
Strawberry Gorgonzola Salad with Sweet and Spicy Pecans from Hummingbird Thyme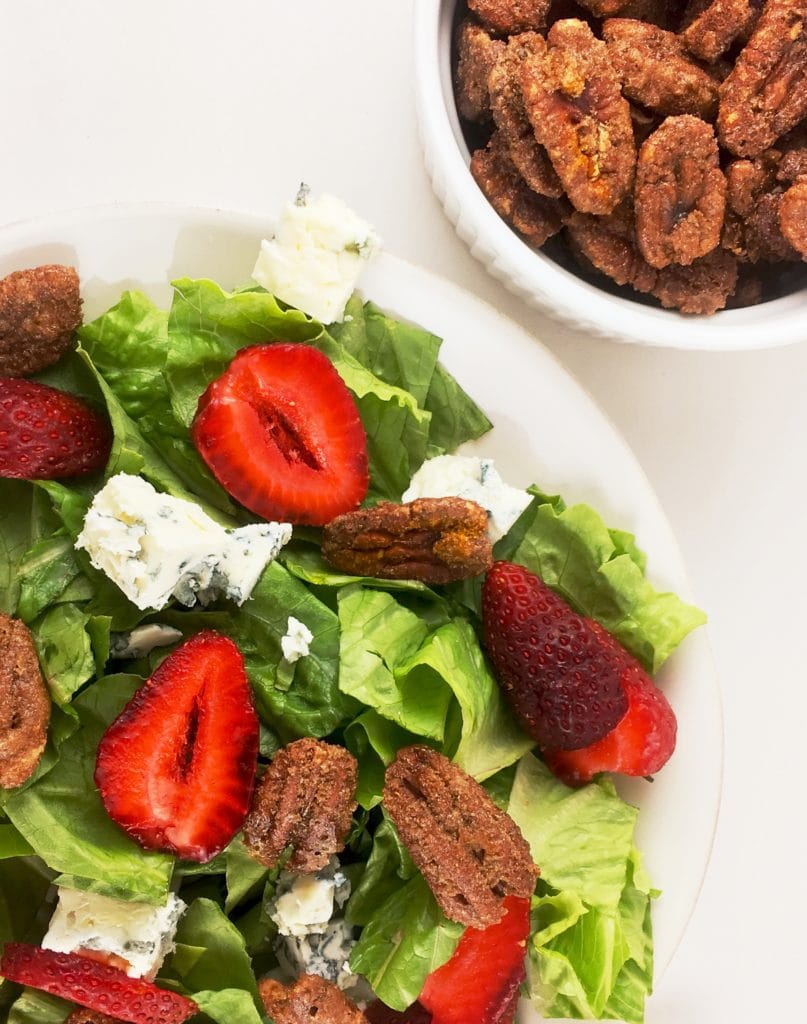 Salad with Spicy Pecans and Goat Cheese from Yesto Yolks
Winter Salad with Cranberries and Spicy Pecans from Life of the Party Always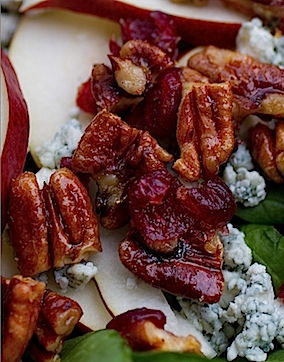 Pear Salad Spiced Pecans and Honeyed Balsamic Vinaigrette from The Spice at Home
Conclusion
So there are some Salad with Pecans ideas. Hopefully you can be influence by any one of these the next time you are in the mood for pecans.
In my next post I am going to be switching it up with some beets
You will get to see 32 recipe ideas to make Salads with beets