The Very Best Ricotta Salad Recipes Ever
What is Ricotta?
Ricotta is a whey cheese from Italy that is made from sheep, cow, goat or Italian water buffalo milk whey that is left over from the production of other cheeses. Whey is the liquid remaining after milk has been curdled and strained.
Is Ricotta Cheese the same as Cottage Cheese?
Ricotta Cheese is softer and it has a fine, moist texture. Cottage Cheese is lumpier regardless of the curds being small or large. However alot of signature dishes will accomodate both Ricotta and Cottage cheese such as stuff shells or lasagna
Is Ricotta Cheese the same as Mozzarella Cheese?
They are both the same regarding the softness, but Mozzarella is used for foods like pizza while ricotta resembles cottage cheese and used for a variety of foods
Is Ricotta Cheese Healthy?
Compared to most cheeses Ricotta Cheese is healthier because it contains less salt and fat.
Here are my favorite Salad Recipes with Ricotta
GALBANI CHEESE : HEIRLOOM TOMATO SALAD WITH RICOTTA BALSAMIC
BOJON GOURMET : RICOTTA SALAD WITH FRUIT AND CUCUMBER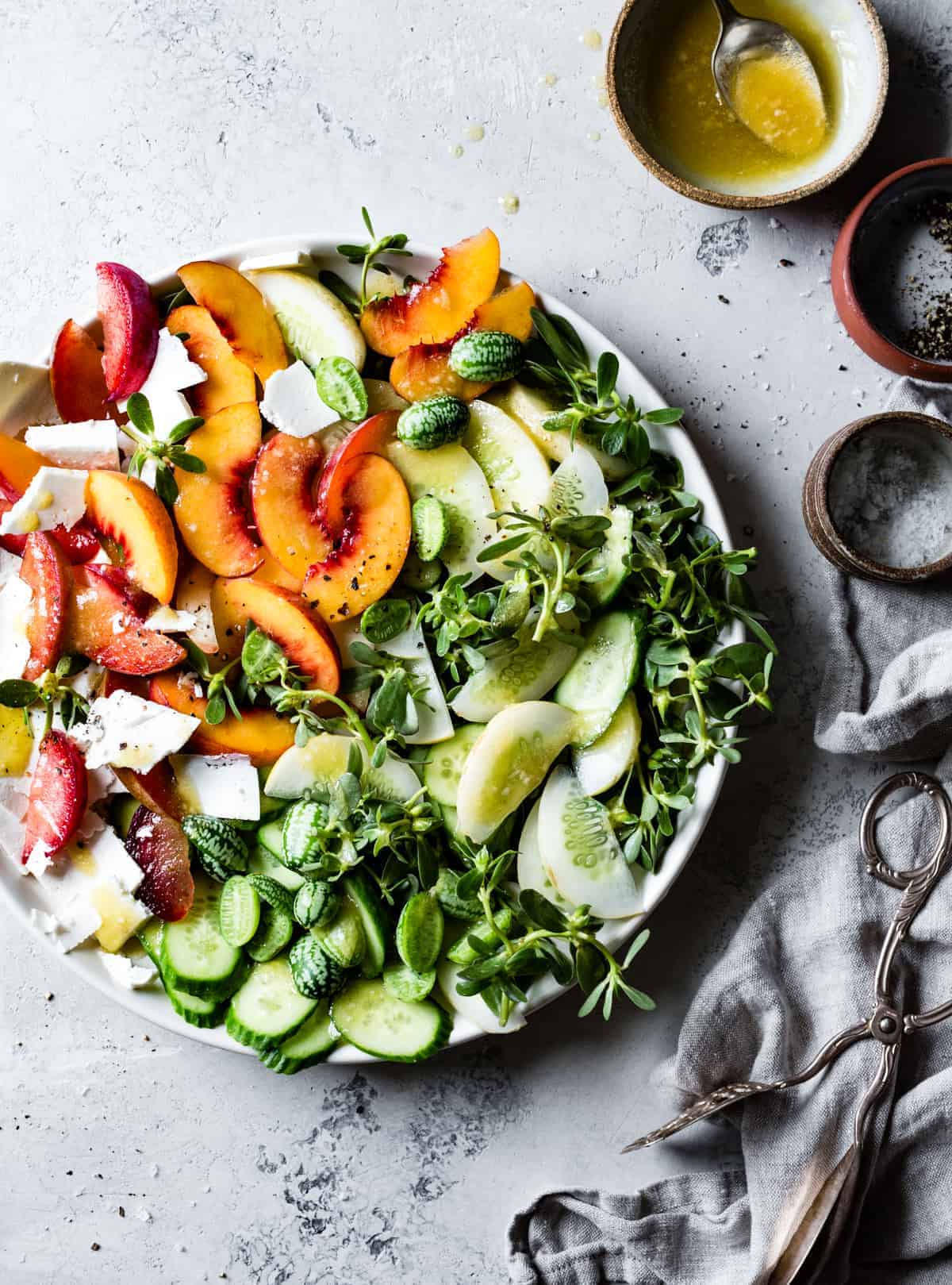 COOKING AND BEER : FRIED RICOTTA CHEESE SALAD WITH SAUTEED MUSHROOMS
MEDITERRANEAN SALAD WITH RICOTTA AND FETA
BIG OVEN : CORKSCREW PASTA SALAD WITH RICOTTA
GOOD FOOD WITH ROAST BROCCOLI SALAD WITH RICOTTA AND LEMON
WHITNEY BOND : RICOTTA SALAD WITH STRAWBERRY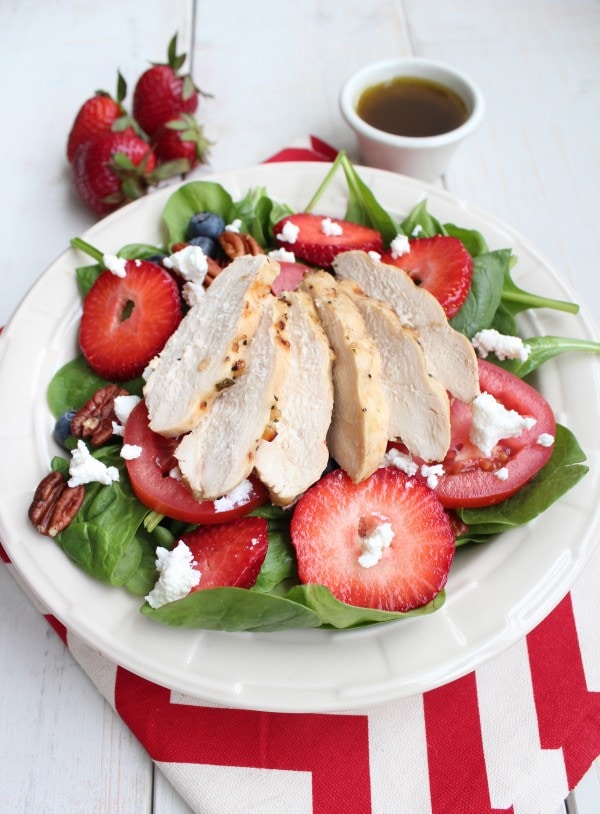 WARM RICOTTA PASTA SALAD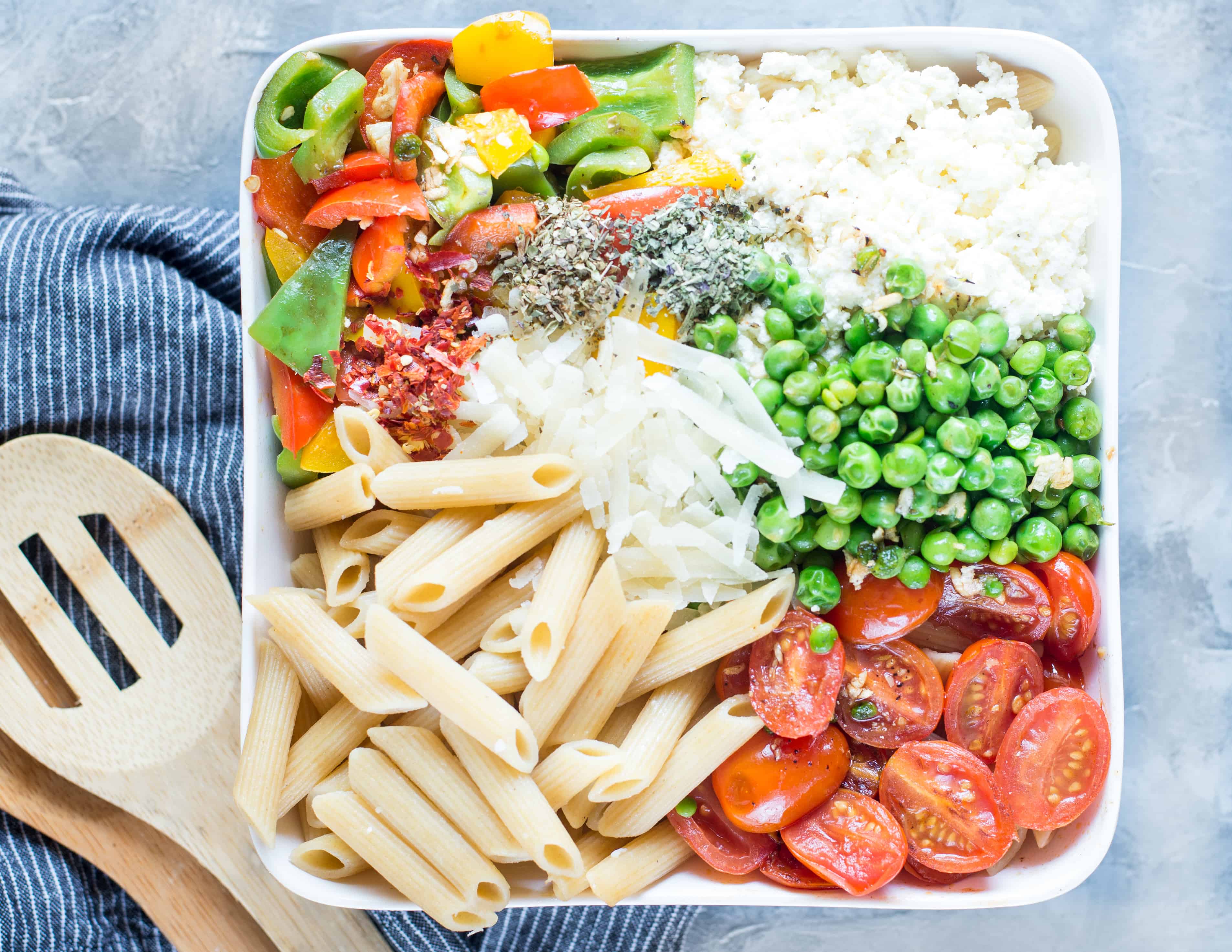 RICOTTA SALAD WITH CITRUS AND PISTACHIOS
RICOTTA SALAD WITH PEACHES
RICOTTA SALAD WITH PEACHES AND AVOCADOS
RICOTTA SALAD WITH MELON
RICOTTA SALAD WITH ROASTED ACORN SQUASH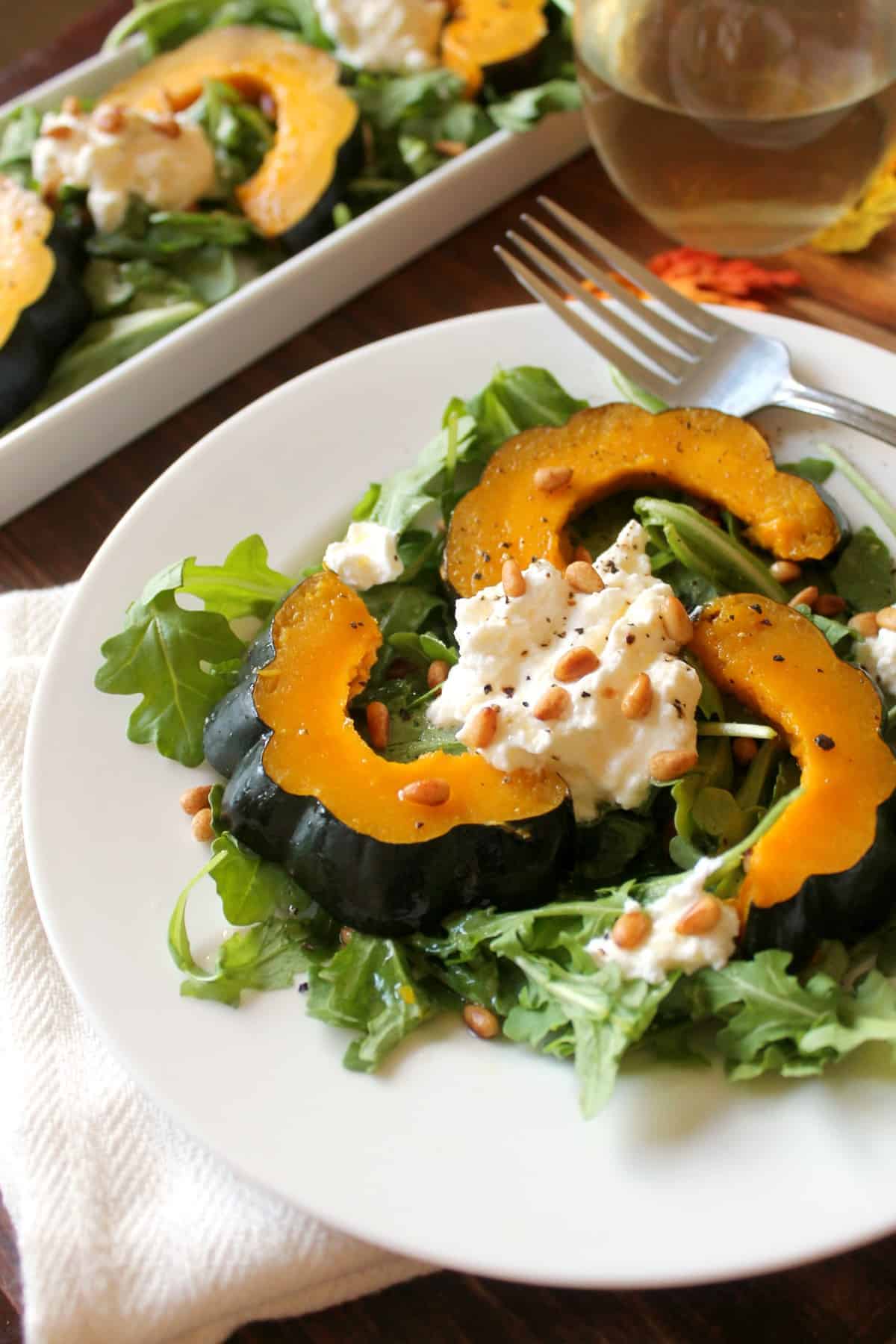 RICOTTA SALAD WITH MIXED CITRUS AND PUMPKIN SEEDS
RICOTTA SALAD WITH ORANGES
RICOTTA SALAD WITH LEMON
RICOTTA SALAD WITH ASPARAGUS AND PISTACHIOS