9 Kachumbari Kenyan Salad Kenyan Salad : Jayne Rain
8 Kachumbari Kenyan Tomato and Onion Salad : My Cooking Journey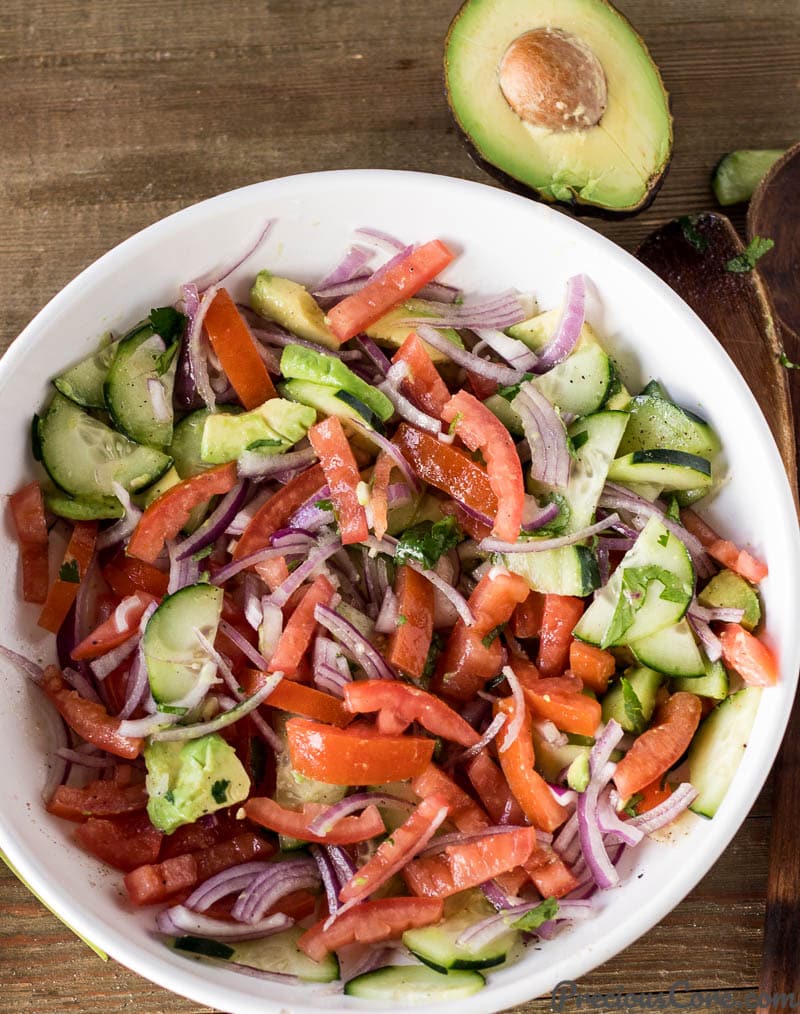 3 Kachumbari Tanzanian Tomato Salad : Chef and Steward
…. and my favorite Kachumbari Salad
1 Kachumbari Tomato and Onion Salad : Low Carb Africa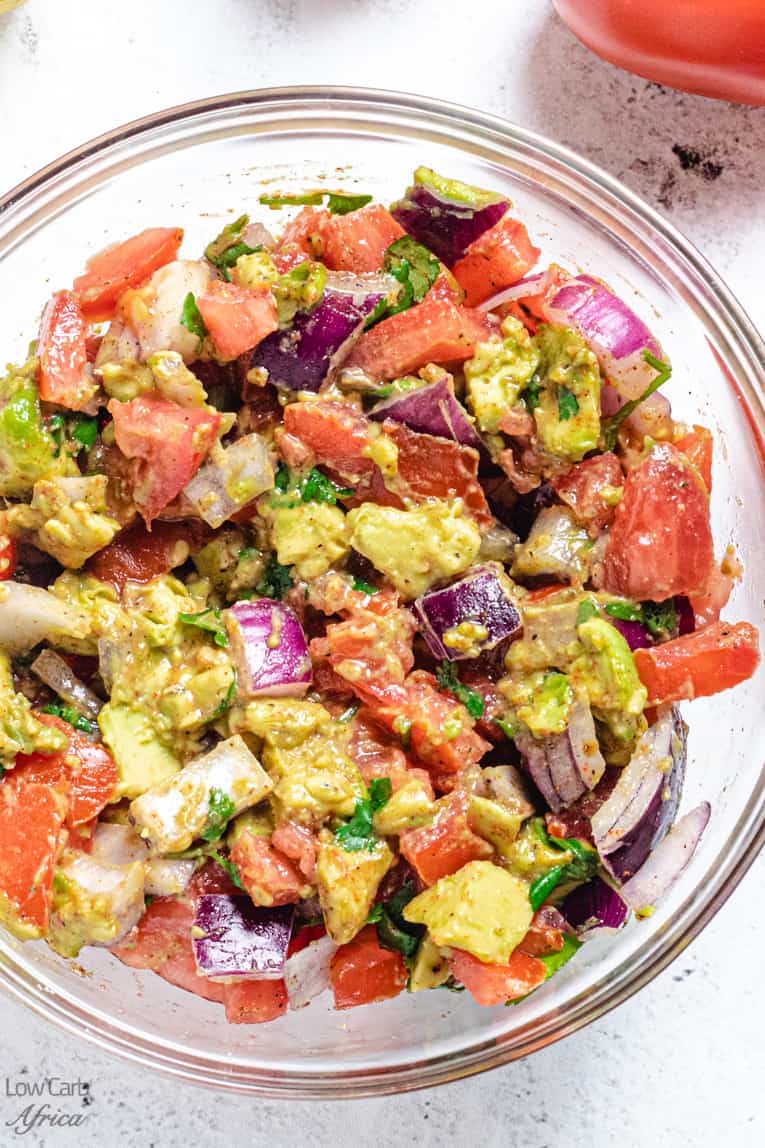 What is a Kachumbari ?
A Kachumbari is a fresh tomato and onion salad dish which is a popular cuisine of the African Great Lakes region. In this uncooked salad dish a Kachumbari Salad consists of chopped tomatoes, onions and chili peppers.
What Country Is A Kachumbari Salad Popular ?
A Kachumbari salad is popular in the following contries
Rwanda
Kenya
Tanzania
Burundi
Malawi
Congo
Where did the word Kachumbari originate ?
Kachumbari is a Swahili word that originiated from the Indian word Cachumber.
What is Kacumbari used for besides salads ?
Kachumbari is used as a salad side dish for main meals. In Kenya, it is used as a condiment that is served with pilau or a meal of Nyama Choma (roasted meat) and or Biryani.
In Malawi it is often eaten on its own similar to any other salad dish
In Uganda it is commonly eaten with Nyama Choma.
Other Ingredients that can be used in Kuchumbari
Fresh cilantro
lime
lemon juice
parsley
avocado
cucumber
gin
vodka
Some variations in recipes also have habanero or Scotch bonnet peppers, with a bit of ground cayenne pepper
Other Posts You Might Enjoy
Tonight Try The Very Best Bacon Ranch Dressing !!!
Mutbucha Salad !!! What Is That ?
The Very Best Pesto Pasta Salad Recipes
The Very Best Spinach Salad With Feta Recipes