Shawarma salad dressing recipe
Shawarma salad bowl
I can't imagine there would be a shawarma salad you would dislike
Shawarma salad typically come with lettuce, tomato, onion, tasty hummus, pickled turnips (my favorite) and tabbouleh.
Shawarma sauce is typically made from garlic yogurt sauce with a hint of tahini. It's very creamy and garlicky.
Is Hummus allowed on a keto diet? It sure is. There is only 2 net carbs per serving. Hummus is considered a universal appetizer.
Below are my 7 favorite Chicken Shawarma Salads.
1. THIS IS MY ABSOLUTE FAVORITE, Feel Good Foodie : Chicken Shawarma Salad, filled with olive oil, cumin, coriander and shawarma seasoning 
2. Averie Cooks : Easy Chicken Shawarma Salad Bowls filled with coriander, greek yogurt and lemon juice
3. Hungry by Nature : Easy Chicken Shawarma Salad Bowls : Filled with avocado oil, lemon, cucumber and grape tomatoes 
4. Hunger Thirst Play : Chickpea Shawarma Salad, comes with feta cheese, tzatziki sauce, turmeric, ground pepper and chickpeas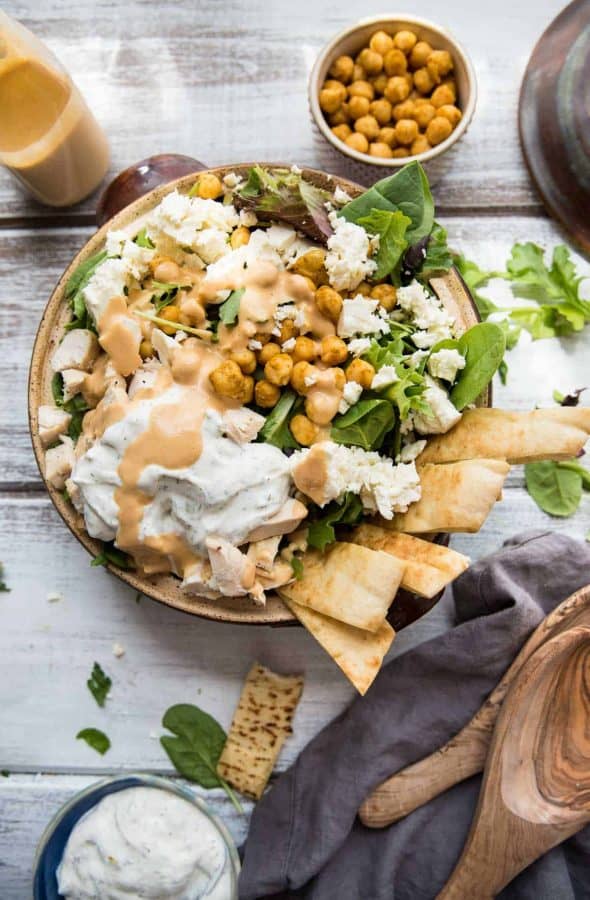 5. Whole Food Bellies : Chicken Shawarma Salad with Garlic Yogurt Sauce filled with ground cumin, turmeric, cinnamon, greek yogurt and lemon juice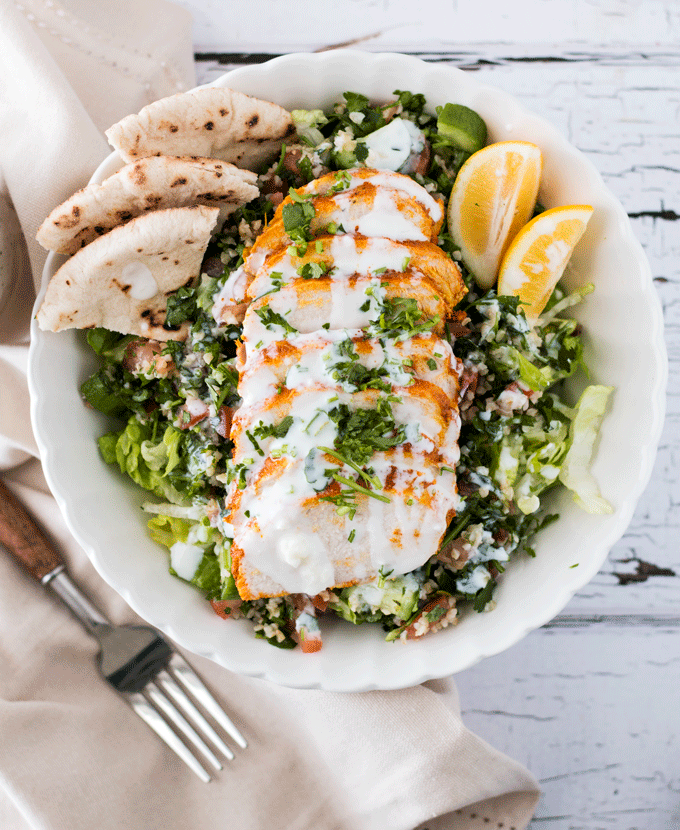 6. The Kitchn : Chicken Shawarma Salad filled with olive oil, cumin, ground cinnamon, ground turmeric, cucumbers and tomatoes