Looking at these imagines of Avocados in Potato Salads are absolutely incredible.
For those of you who like avocados there are benefits. Avocados are a great source of Vitamins C, E and K. Avocados are Nutrient Rich, healthy for your heart and great for vision. 
In my previous posts I discussed Potato Salad with Sour Cream, Potato Salad without Mayonnaise, Potato Salad with Sausage, Potato Salad with Mustard, Potato Salad with Egg.
Eating an avocado everyday is also really good for your health so if you have one everyday don't feel like you are going overboard.
Avocado is a potato salad is a good alternative if you are not a fan of mayonnaise.
Damn Delicious : Avecado Potato Salad. Just look at the mouthwatering bacon on top of the pile of green.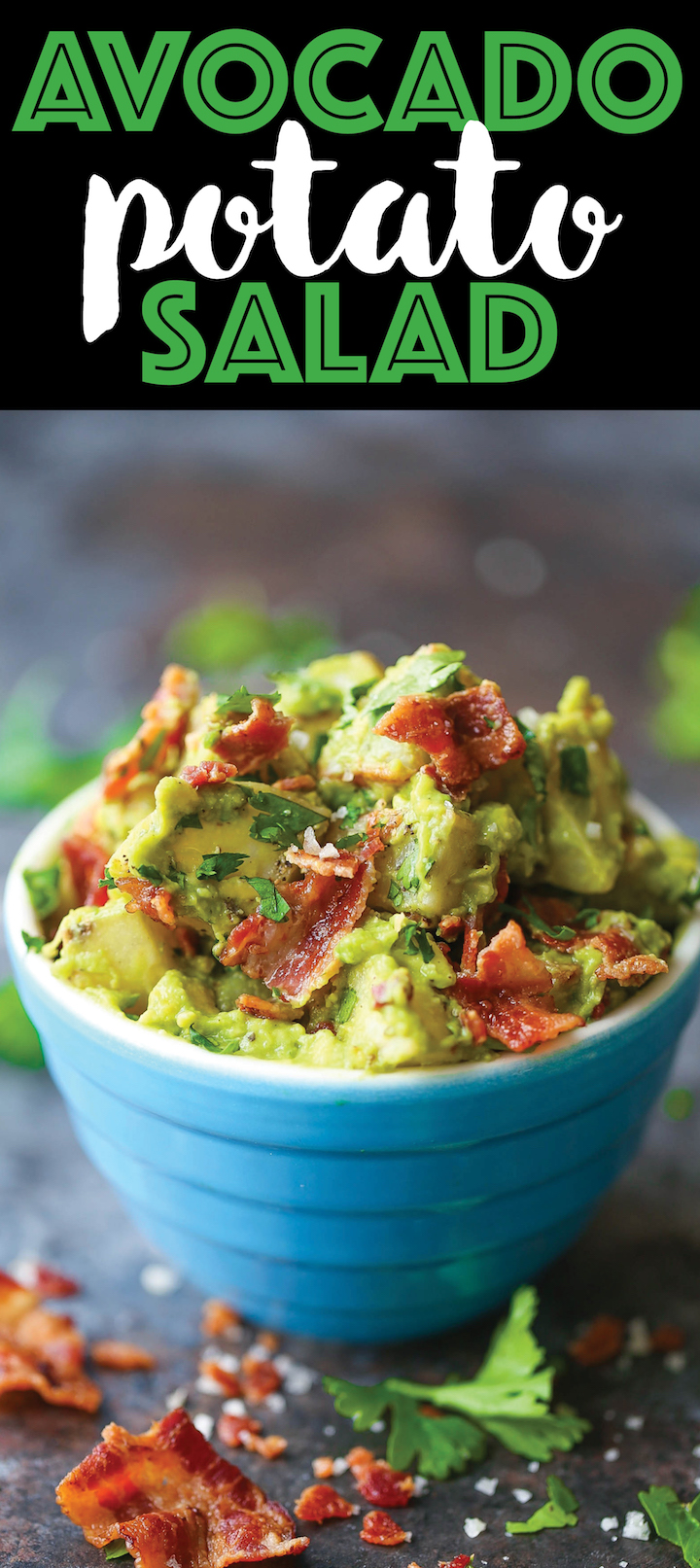 Crème de la Crumb : Avocado Potato Salad
Desiree RD : Avocado Ranch Potato Salad
The Nutritionnaire : Potato Salad with Avocado Dressing Click Here
Tidy Mom : Bit Red Potato Salad with Avocado Click Here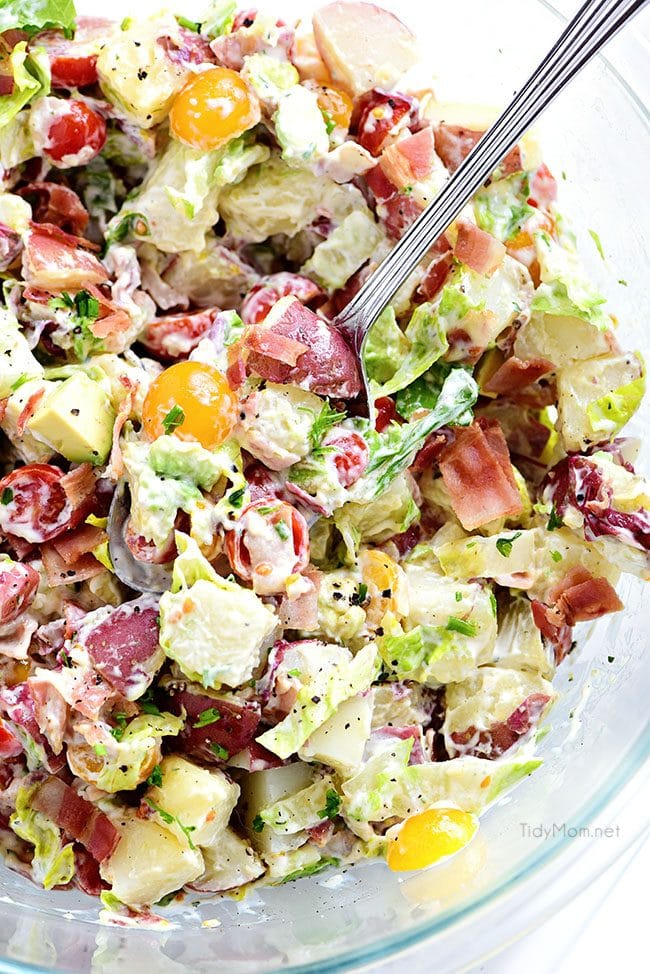 Luminberry : Avocado Potato Salad Click Here
Aberdeen's Kitchen : Creamy Avocado Potato Salad Click Here
Gimme Some Oven : Avocado Potato Salad Click Here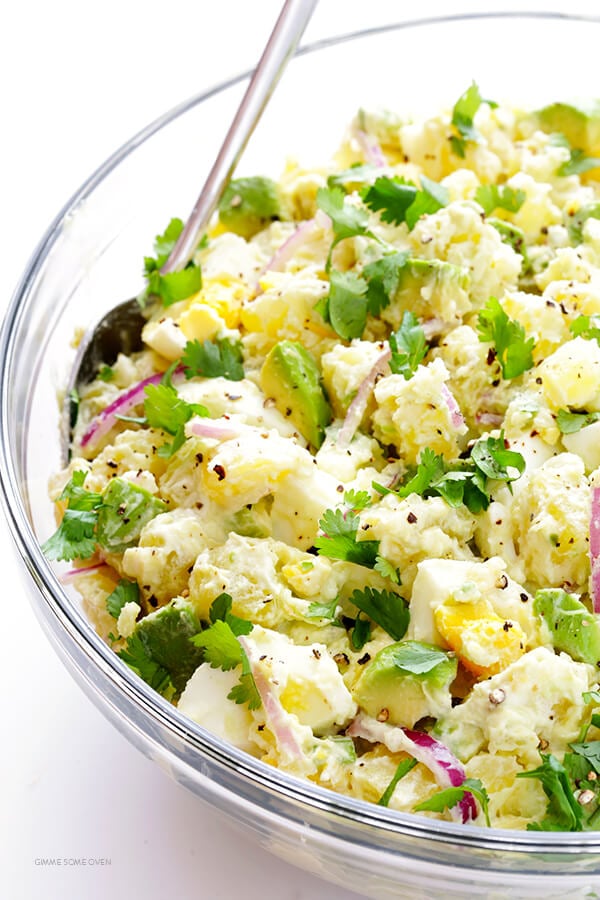 Avocados From Peru : Pico de Gallo Potato Salad Click Here
Conclusion :
Avocodos are very tempting to have. I can't think of anybody who would refuse avocados. Try it once with any of the above recipes.