OK Potato Salad lovers. This is the post for you. This is the fifth post in a row devoted to Potato Salad. The previous posts included Potato Salad with Bacon, Potato Salad with Pickles, Japanese Potato Salads and Potato Salad with Apples.
What is a picnic without the potato salad. Potato Salad with Egg is in millions of backyards. Next time you are in an airplane during the summer, think of all the family picnics that we hope to have in the summer. In those backyards are potato salads.
Store bought potato salad is good and easy to have. But making your own potato salad is way way better. It is a really great way to please your friends and family.
The USDA recommends that if your potato salad has been hold in excess of 41 degrees for over two hours, then get rid of it, according to Idaho Potato Website.
Potato Salad can last for 3 to 4 days. The eggs and mayo must be kept cold.
Below are 23 ways that you can make potato salad with Egg. I hope that atleast one of them becomes your favorite and something you turn to for years to come.
This Is an ultra creamy recipe from Gimme Some Oven Click Here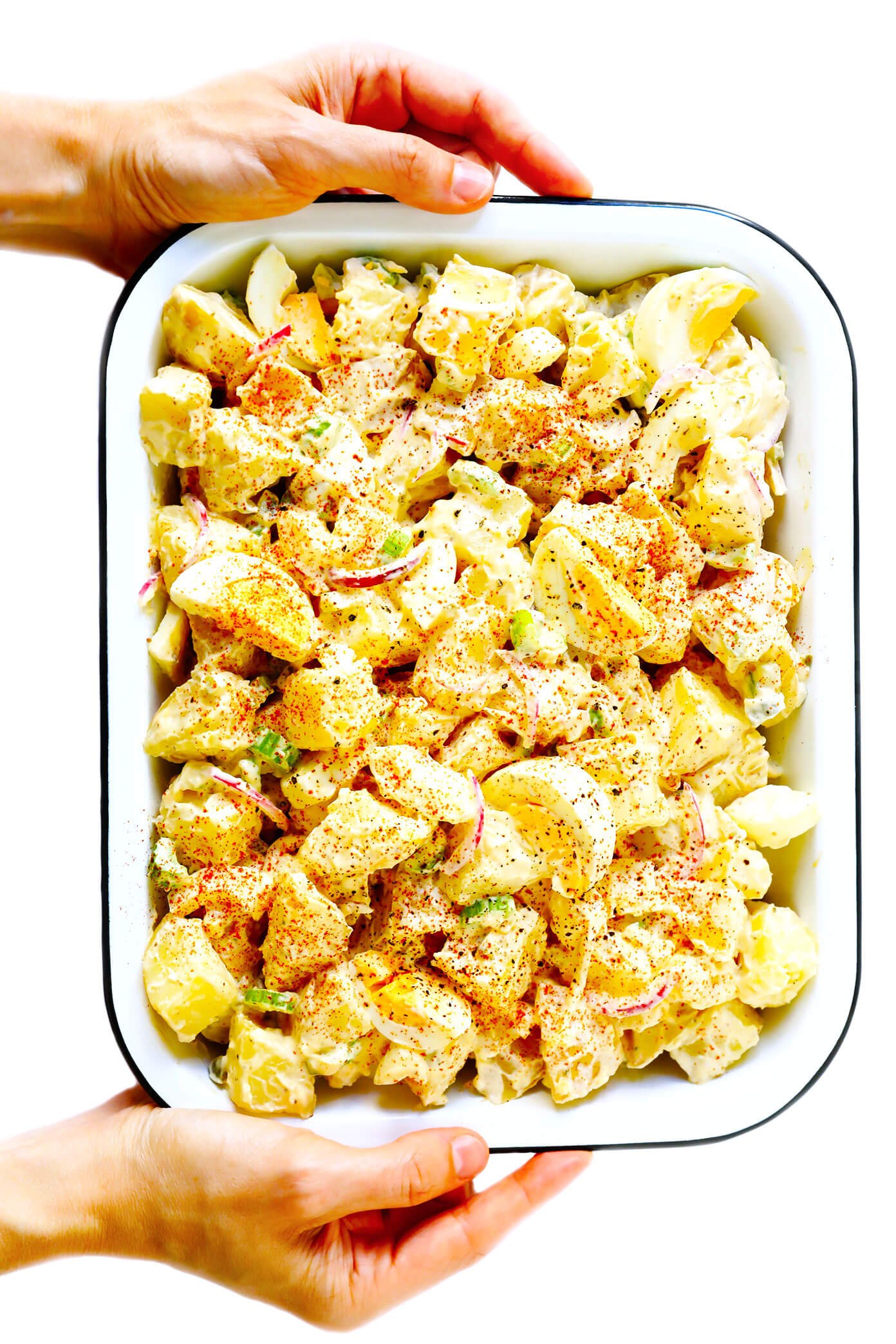 A Spicy Perspective gives high praise to her mother in the Potato Salad with Egg recipe Click Here
Do you Like Potato Salad with Egg and Pickles. Take a look at this recipe from Seasons & Suppers Click Here
This is a Potato Salad with Deviled Eggs recipe from Spend with Pennies. Click Here
Taste better from Scratch has the Traditional Potato Salad. Click Here
Sweet and Savory Meals has this Deviled Egg Potato Salad recipe. Boy do I like the yellow color. Click Here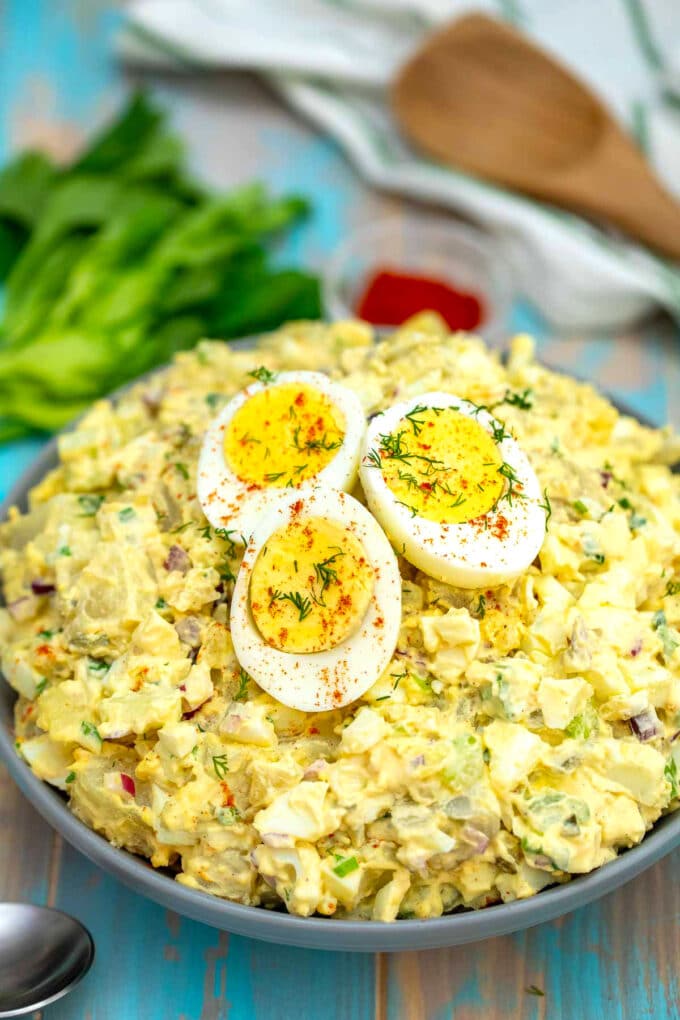 More Potato Salad with Dill Pickles from Taste of Home Click Here
Potato Salad with Egg and Radishes, here it is from Fine Cooking Click Here
My goodness this looks Spectacular. This Potato Salad with Egg recipe from Recipe Idea Shop Click Here
More Radishes, oh it looks good. This is a mock potato salad with Radishes from Easy Low Carb Click Here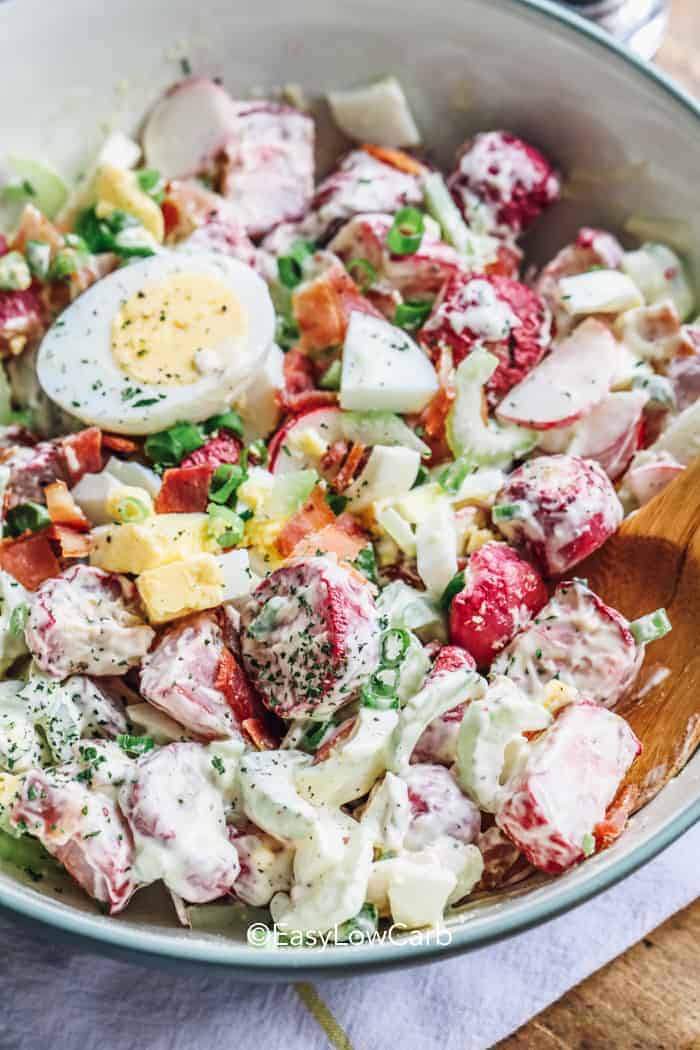 Its Yummi has the Southern Style Mustard Potato Salad Recipe. This recipe needs very few ingredients Click Here
Check out this Mustard Potato Salad by Lord Byron's Kitchen. This recipe looks smooth looking. Click Here
Add a Pinch has the Southern Potato Salad Recipe Click Here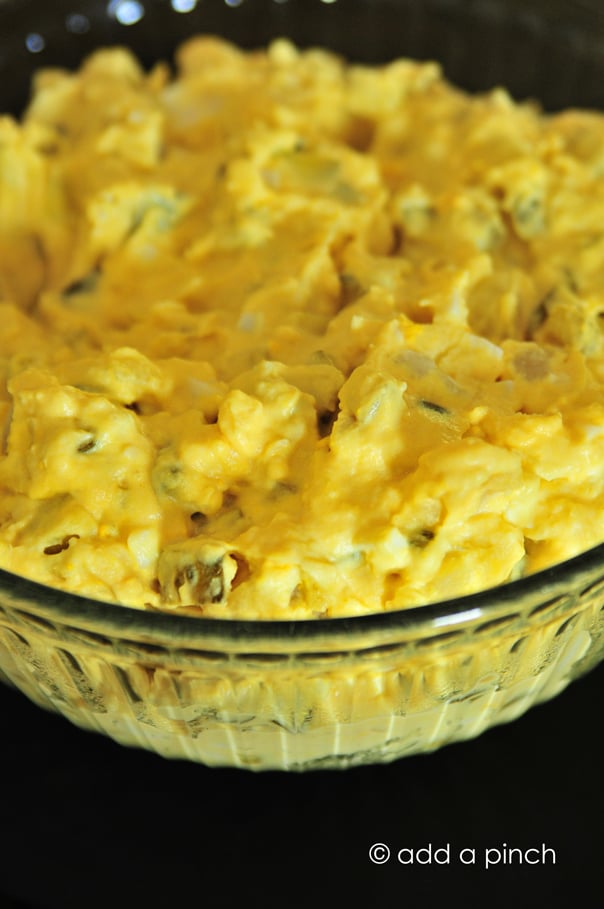 This is a delicious looking recipe from Dear Crissy. Click Here
I like how this recipe you get see green pickle relish and on top two pieces of deviled eggs. This recipe is from Spicy Southern Kitchen Click Here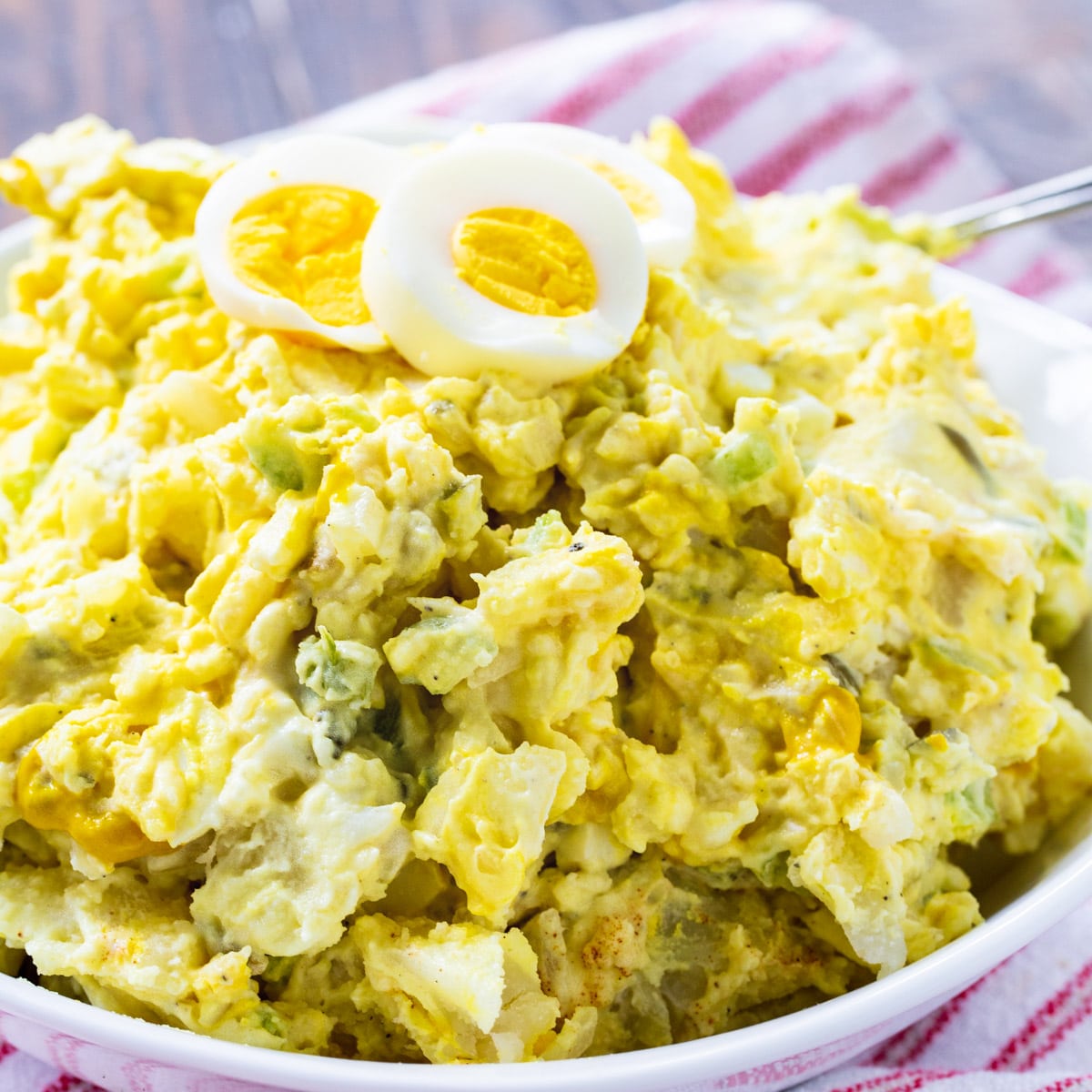 Potato Salad with Egg and Bacon. This looks mouthwatering with chunks of bacon and cheese Click Here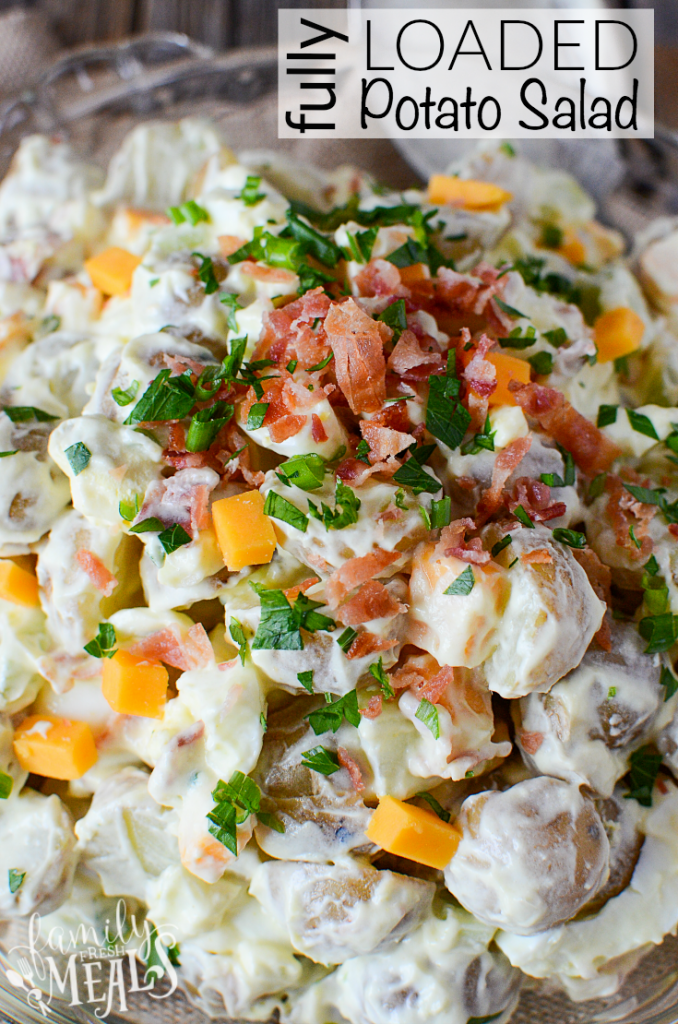 My recipes has this Chessey Bacon Potato Salad. Does this ever look good? Click Here
There is a wide variety of ingredients in this savory recipe from Savor the Best. The Potato Salad with Bacon, Egg and Cheese Click Here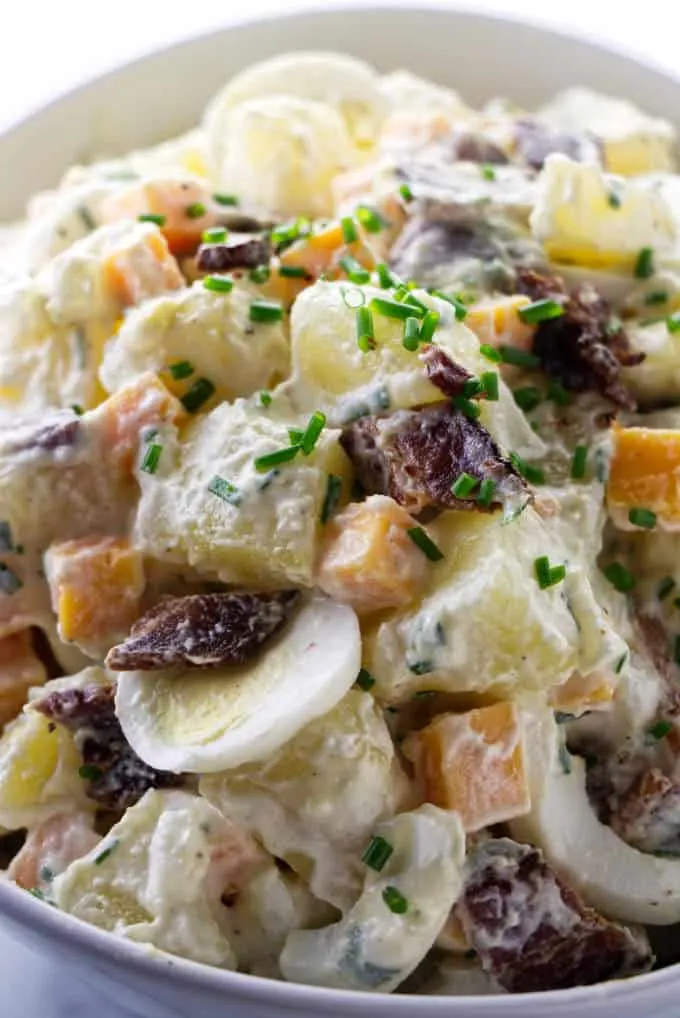 Potato Salad with Egg and Blue Cheese. Imaging Blue Cheese in your potato salad. This from Epicurious Click Here
Potato Salad with Egg and Cream Cheese, this is from Challenge Dairy Click Here
This is an incredibly delicious looking Cheddar Bacon Ranch Potato Salad recipe from Cooking Classy. Click Here
My Recipes has the Egg and Olive Potato Salad. Click Here
I love the look of this Green Olive and Egg Potato Salad. I like how the vegetable are postitioned. This is from Vanilla and Bean. Click Here
Conclusion
So which of these potato salads with Egg was your favorite. I would like to hear what you have to say. Potato Salad.
The next family dinner you have, when you are planning to have potato salad, consider an of these recipes above.
These Potato Salads can put a lot of smiles on a lot of people's faces. I am sure it can put a smile on yours.