Salads Under 300 Calories
Many of us are trying to watch our weight and how many calories we consume.
There are many restuarants that offer a menu that consists of nutritional choice items, but I can't think of one restaurant where they only offer items under 300 calories per serving.
Hopefully the salads that I have picked down below can be inspiring in your pursuit to lose weight and to live a healthier lifestyle
Cookin' Canuck has the low calorie salad. The Thai Chicken Salad. Consists of two kinds of cabbage, onion and carrots. 
236 calories 
Boy do I like the look of this salad. This is from Tinned Tomatoes. It's called the 230 calorie fridge salad. This multcolored salad has flashy purple pickled beets, yummy feta and splashes of bright orange tasty carrots 
230 calories 
This ambrosia salad just has 231 calories per serving. From Real House Moms.  
231 calories 
Moms Dish has their version of the Ultimate Garden Salad recipe. Ripe avocado, tasteful tomatoes and crispy cucumbers are in this low calorie salad 
204 calories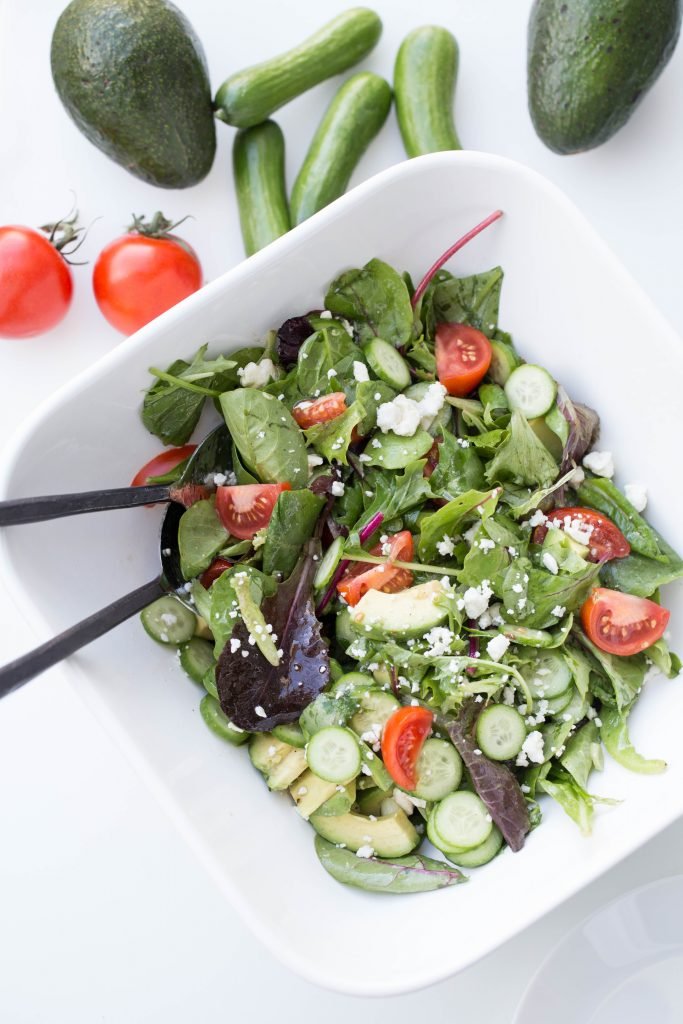 This recipe is from Spark People, this recipe is under 200 calories. I like how the avecado is sliced with the bright tomatoes in the center.  
196 calories
Fit for Wizard has the Light Cauliflower low calorie, low fat salad. What stands out here is elegant cauliflower and the delectable, sweet tasting pickles 
182 calories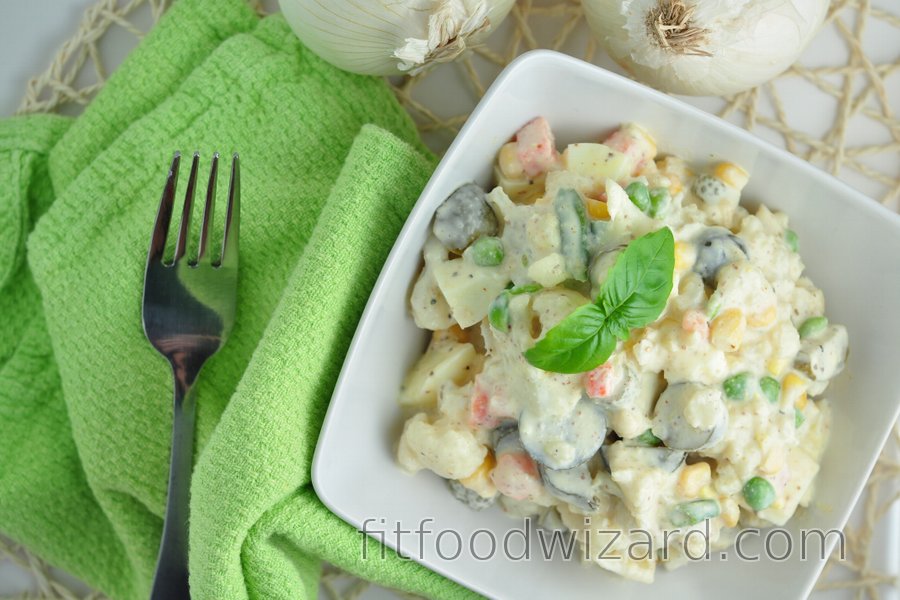 This is a cold and creamy chicken salad from ifoodreal, Just look at the chicken pieces of chicken. 
180 calories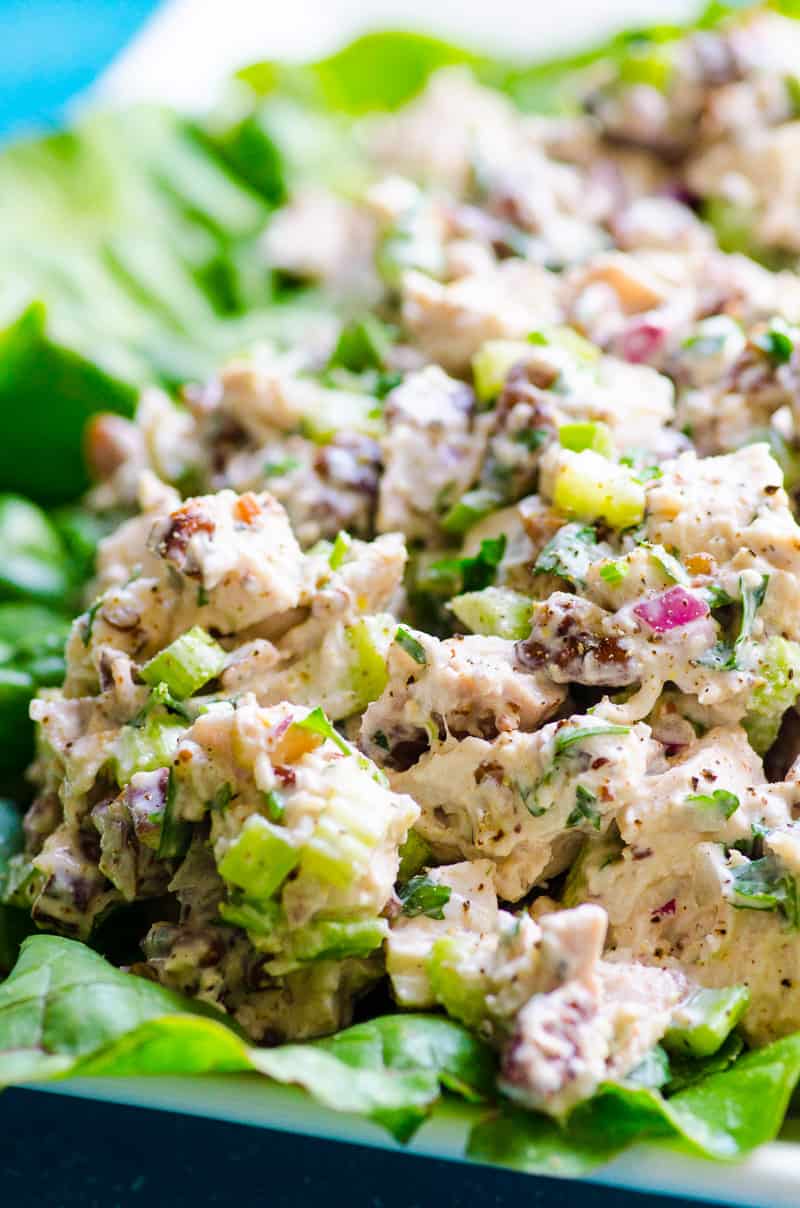 Joyful Healthy Eats has the Light Easy Chicken Salad recipe. Here this salad has grapes and scrumptious pecans
168 calories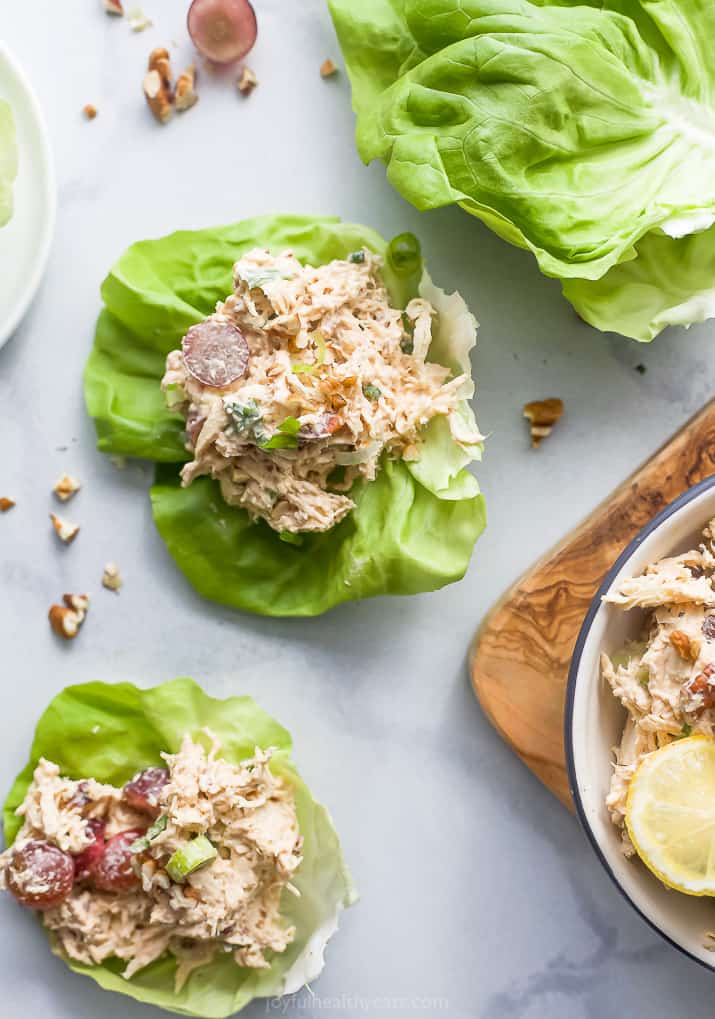 Mom On Timeout has the Pistachio Dessert Salad. They call it the best watergate salad. I love the delicious cherries on top. Only 158 calories per serving 
158 calories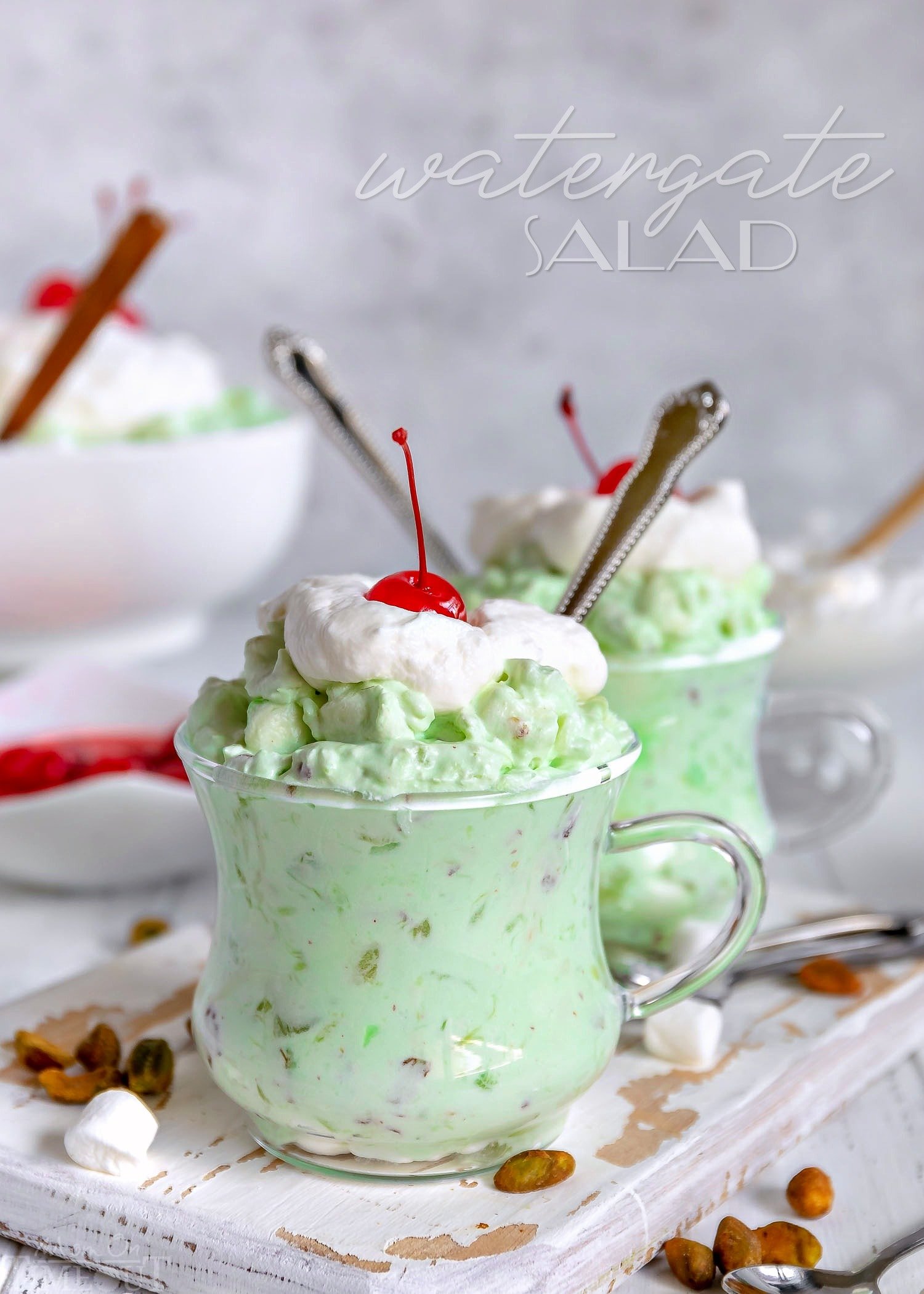 Feel Good Foodie has the Healthy Egg Salad. You will be able to see the many ways you can make use of this tasty treat. 
133 calories
This low calorie watermelon salad from Rasa Malaysis consists of juicy watermelon and flavorful strawberries 
120 calories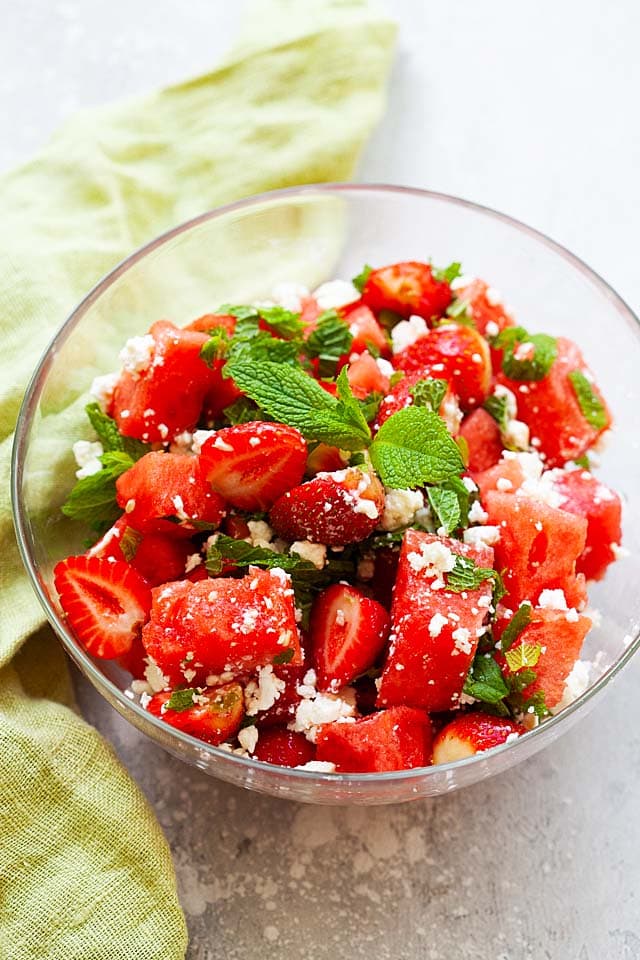 Only 83 calories per serving is comprised in this delicious looking salad. Filled with exquisite kidney beans and delightful corn. This is from PCRM.org. The Easy Bean Salad. 
83 calories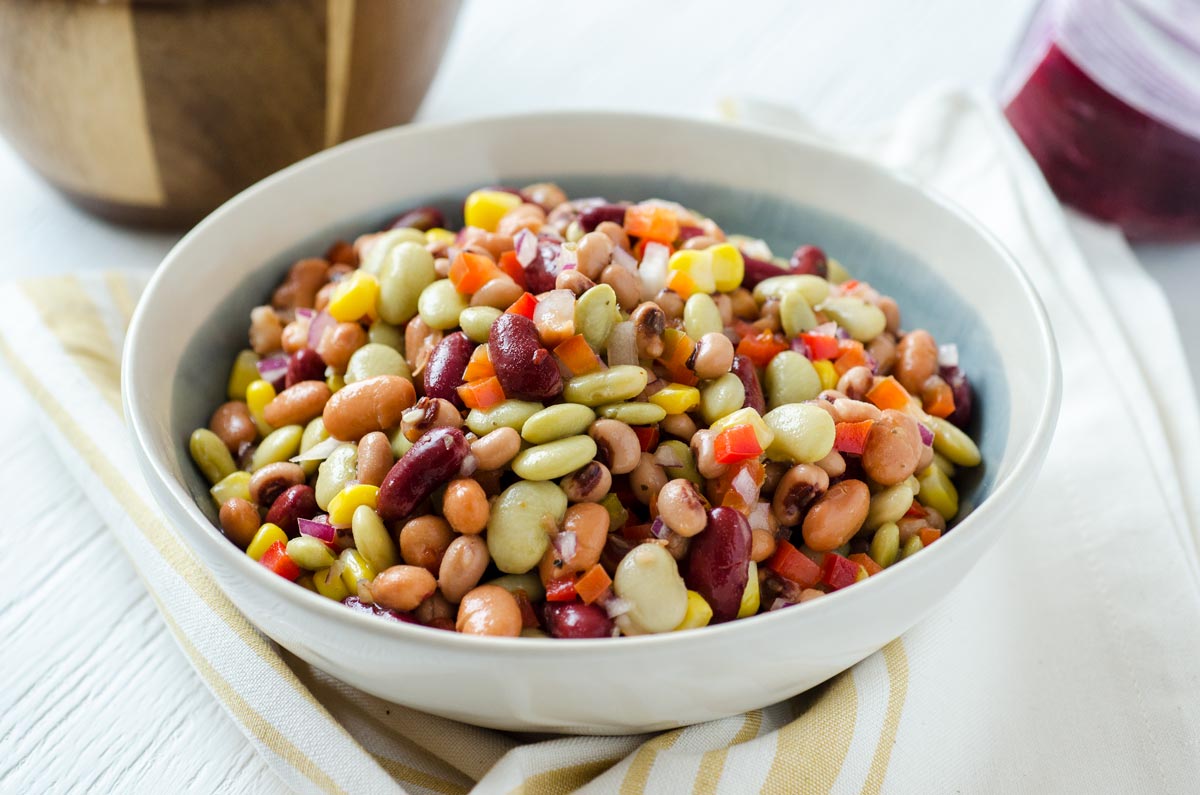 Here is a low calorie pasta salad from Health Beet. The colorful mac pasta along with the gripping black olives makes this look sensational 
73 calories
This is a Low Cal Salad with French Dressing from Lodough.co. This low calorie salad was delicious watermelon, delightful cherry tomatoes and red onion. 
72 calories
Food Recipe's Knowledge has this Low Calorie Salad. You can tell that creativity plays a big part in this salad. The dazzling watermelon and the purple beet cubes stand out.  
67.5 calories
PCRM also has this Rainbow Salad. Contains lots of color. Purple cabbage, Orange carrots and fresh green celery.  
39 calories