Kale is one of the healthiest foods you can eat. It is a Superfood
Kale should help you lose some of those pounds you want to get rid of
There are some of you people out there that find it difficult eating kale however it is a very nutrient dense food item.
In my previous posts I was discussing, Poke Salad Bowls, Red Cabbage Salad, Salmon Caesar Salad, Zucchini Salads and Salads with Cranberries .
Kale offers twice the amount of vitamin C than spinach does. However Spinach provides more Vitamin F.
You will sometime hear the term Messaged Kale. This is to infuse the lemon juice and oil. It also breaks down some of the tough characteristics as well.
Another way that you can make kale taste better is sauteing the kale. This makes the kale much easier to chew
Kale salad with APPLE
Kale salad with SWEET POTATO
Kale Salad with ALMONDS : Ministry of Curry
Kale Salad with BLUE CHEESE and BACON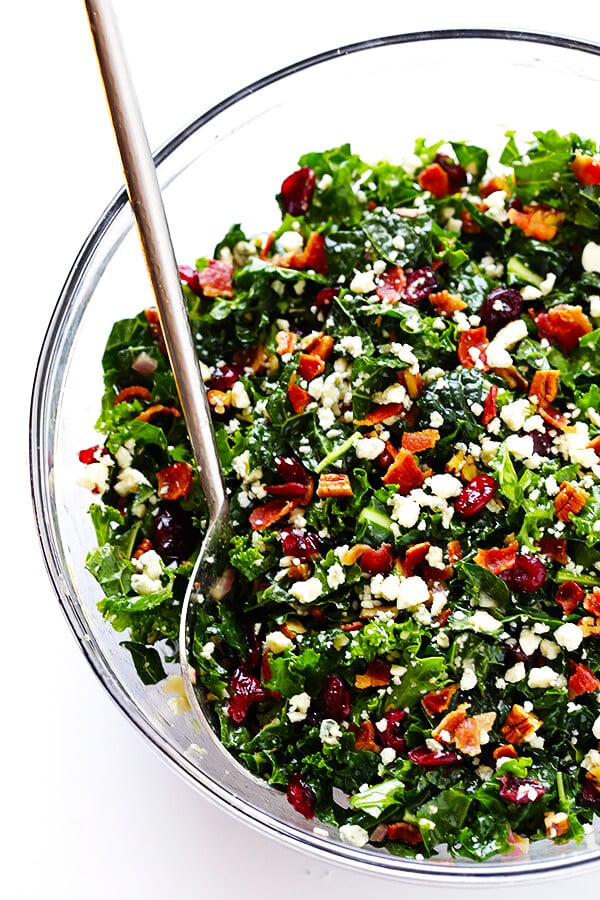 Kale Salad with CRANBERRIES
Mexican Kale Salad : PEAS AND CRAYONS
Kale Salad With QUINOA and CRANBERRIES : Skinny Taste
Kale Salad with HUMMUS DRESSING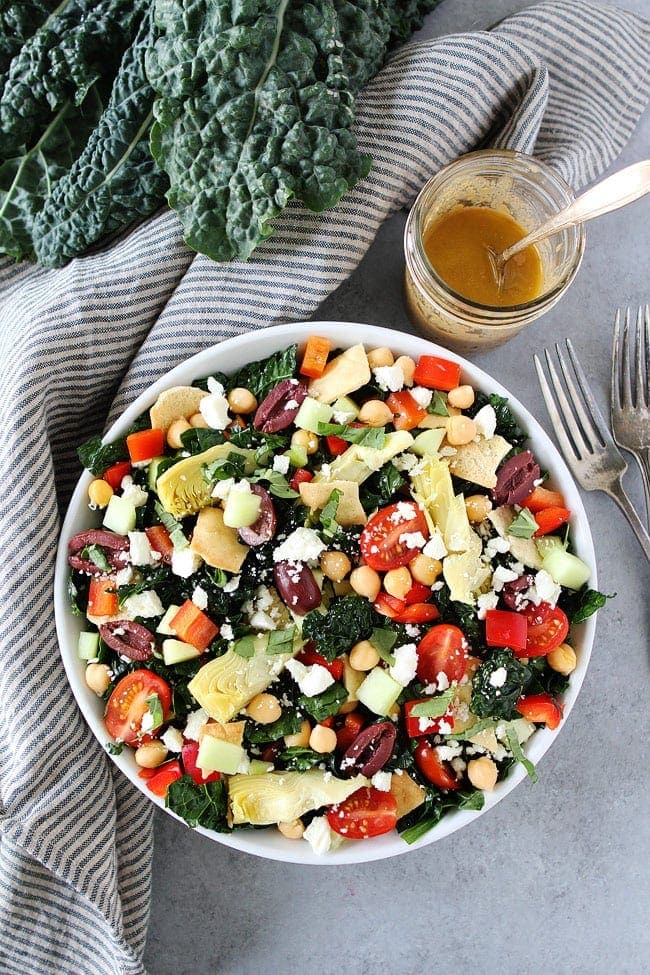 Kale Detox Salad with PESTO : Well and Full
Greek Kale Salad : Lemon Olive Oil Dressing
…and now my top 10 favorite Kale Salad Recipes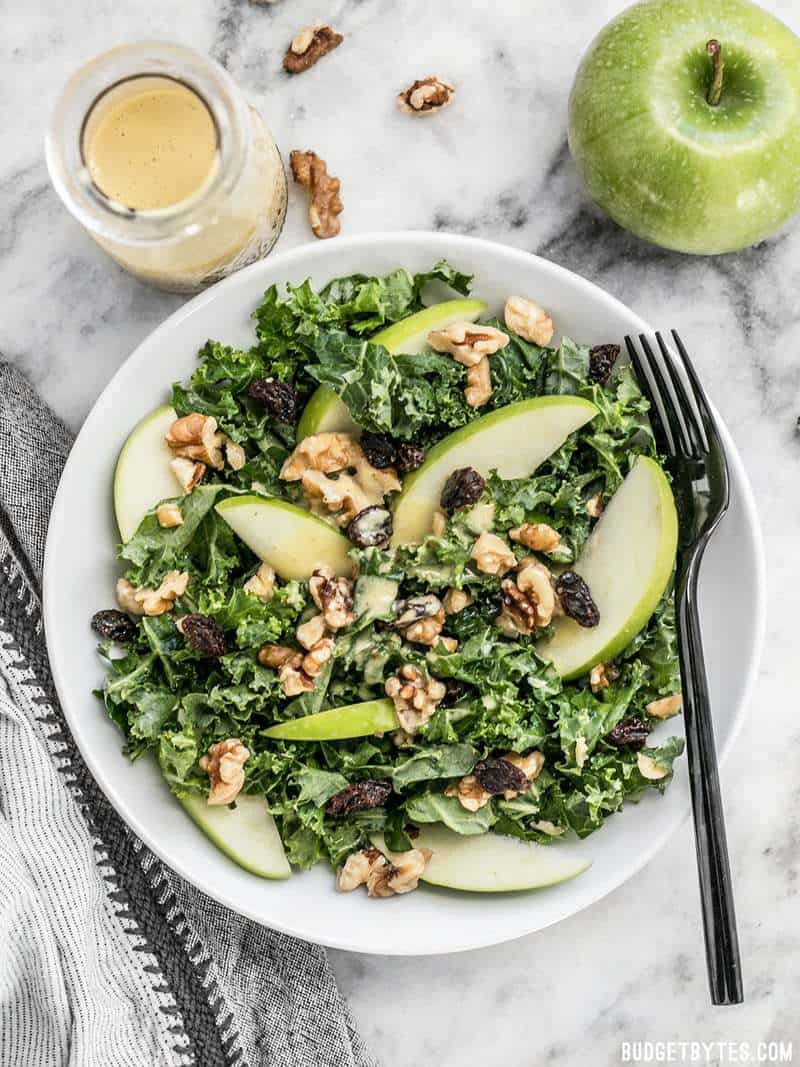 9. Kale Salad : Best Health Mag