It's time for CHICKEN SALAD with CRANBERRIES. These recipes are ideal for any time of the year and any occasion.
CRANBERRIES or cranberry products are safer in most cases if they are consumed moderately.
CRANBERRIES can be eaten raw, and if you have any left over they can be freezed quite easily.
One of the nice things about CRANBERRIES is that you don't have to remove seeds
CRANBERRIES also have some amazing benefits for your health. Cranberries according to one study out of 20 different fruits have the highest level of phenols which are a type of antioxidant.
Cranberry Chicken Salad Products
Below are my favorite Chicken Salad with Cranberries recipes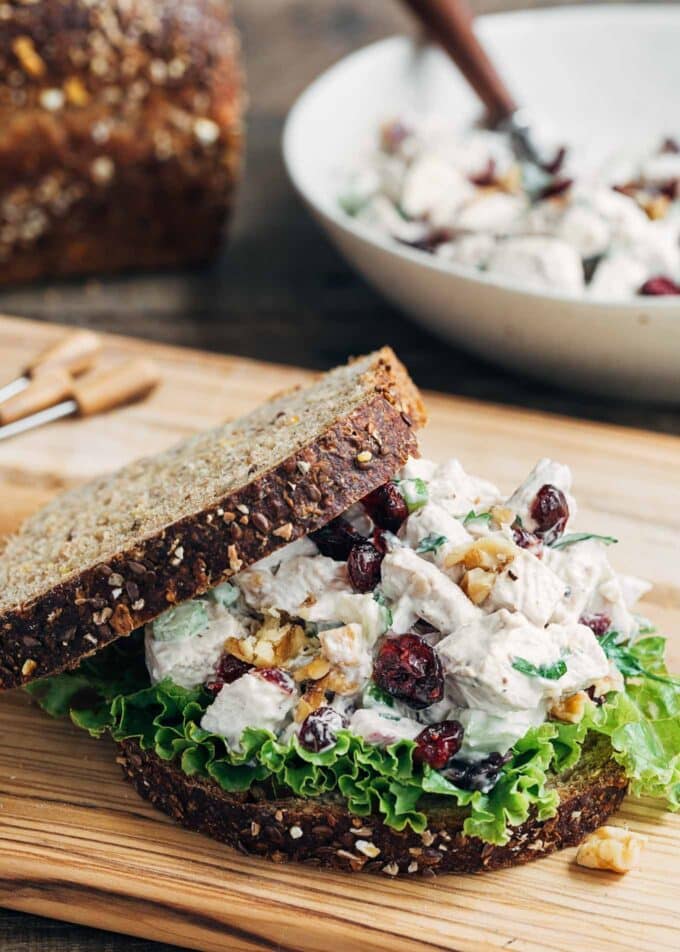 Nourished Simply : Cranberry PECAN Chicken Salad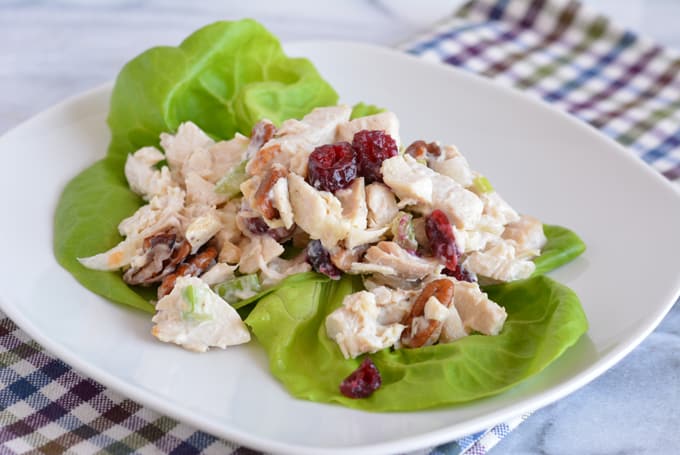 Delish : Cranberry Walnut Chicken Salad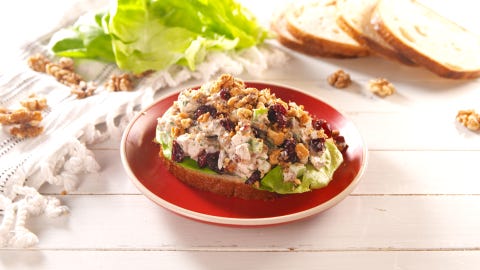 A Southern Soul : Cranberry Pecan Chicken Salad
adds curry which sounds delicious, the apple taste makes it sound so good, they also add pecans and walnuts
they show a picture of a croissant, it looks amazing, also includes GREEK YOGURT as well as creamy DIJON MUSTARD
The Poppyseed Dressing makes this interesting, CRANBERRY Chicken Salad from Julias Album
Other Posts You Might Enjoy
Coleslaw Tacos. Are you ready?
Top 13 Delicious Taco Salad Recipes With Fritos
Do you Love Avocados. Now Clash it with Potato Salad.
My favorite Japanese Potato Salads