Potato Salad without Mayonnaise. Seems hard to do doesn't it, well actually it isn't.
Just imagine Potato Salad with No Mayo and Dill or Potato Salad with no mayo and bacon, these are just a couple of ideas that you can think of for a family gathering.
In my previous posts I discussed Potato Salad with Sausage, Potato Salad with Mustard, Potato Salad With Egg, Japanese Potato Salad and Potato Salad with Apples.
It is understandable how some people don't like mayonnaise. But below are 15 ways that you can do it.
My favorites in that list would probably be Yay for food's Mustard Dill Potato Salad, Recipe Tin Eats Lemon Potato Salad, and the Red White and Blue Salad from Real Food Whole Life.
What is healthier? Coleslaw or Potato Salad. Well Coleslaw has fewer calories, it is not to say potato salad is bad for you.
Just like coleslaw, Potato Salad is loaded with fiber.
Eating Potatoes everyday is healthy for you. It decreases your chances of development heart disease, diabetes or stroke.
Experience these recipe ideas below, one of them atleast will create a smile on many fronts.
Foodie Crush : No Mayo Potato Salad With Herbs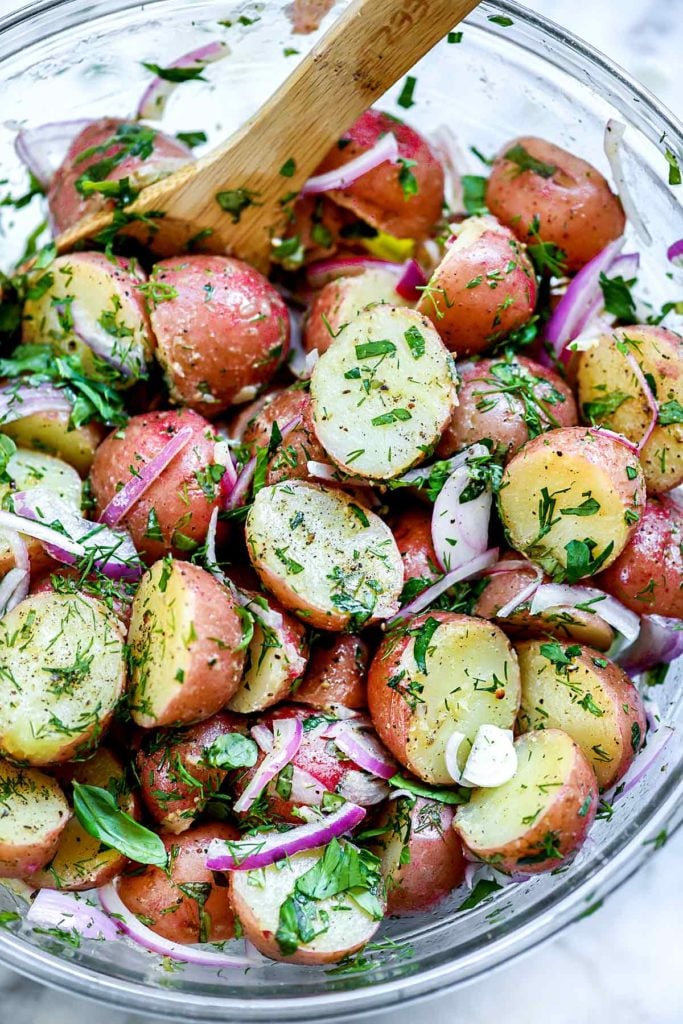 No Spoon Necessary has their No Mayo Potato Salad
The Mom 100 has the Mayonnaise Free Potato Salad
Yay for Food has the No Mayo Mustard Dill Potato Salad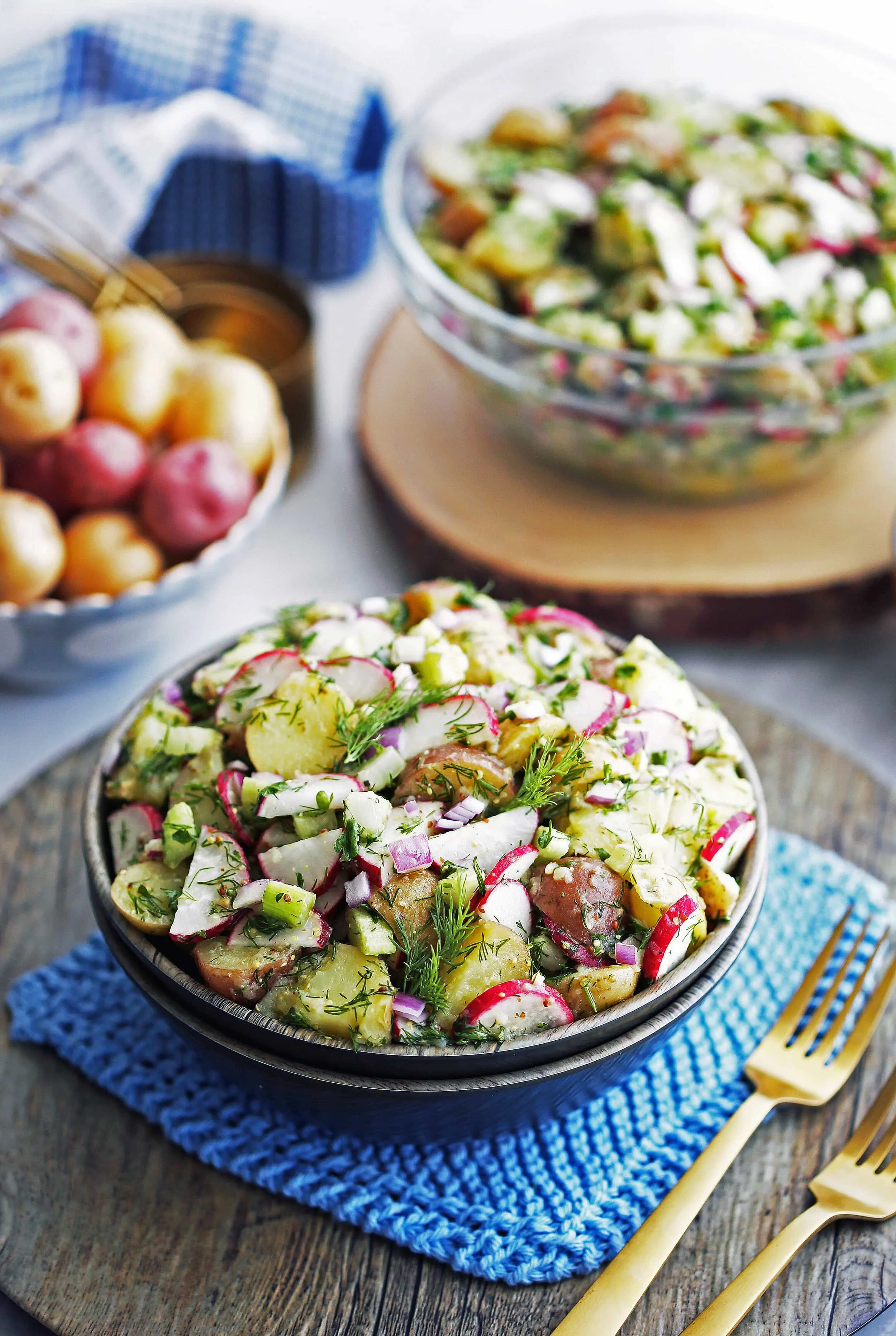 Sarah's Vegan Kitchen has their No Mayo Potato Salad
Platting and Pairings has their No Mayo German Potato Salad
Recipe Tin Eats has their No Mayo Lemon Potato Salad
Real Food Whole Life has the Red, White and Blue Potato Salad with No Mayo
Fit Foodie Nutter has the No Mayo Vegan Potato Salad
Vitamix has the No Mayo Warm Balsamic Potato Salad
Recipes to Nourish has their No Mayo Potato Salad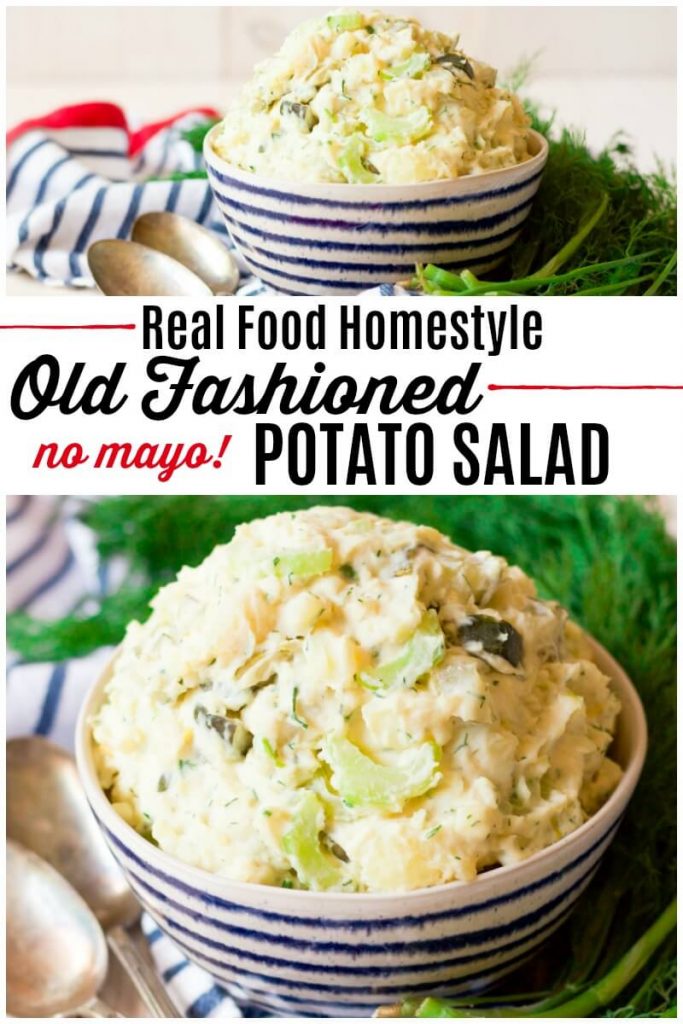 Where is My Spoon with The No Mayo Sour Cream and Bacon Potato Salad
Chef de Home has the No Mayo Creamy Potato Salad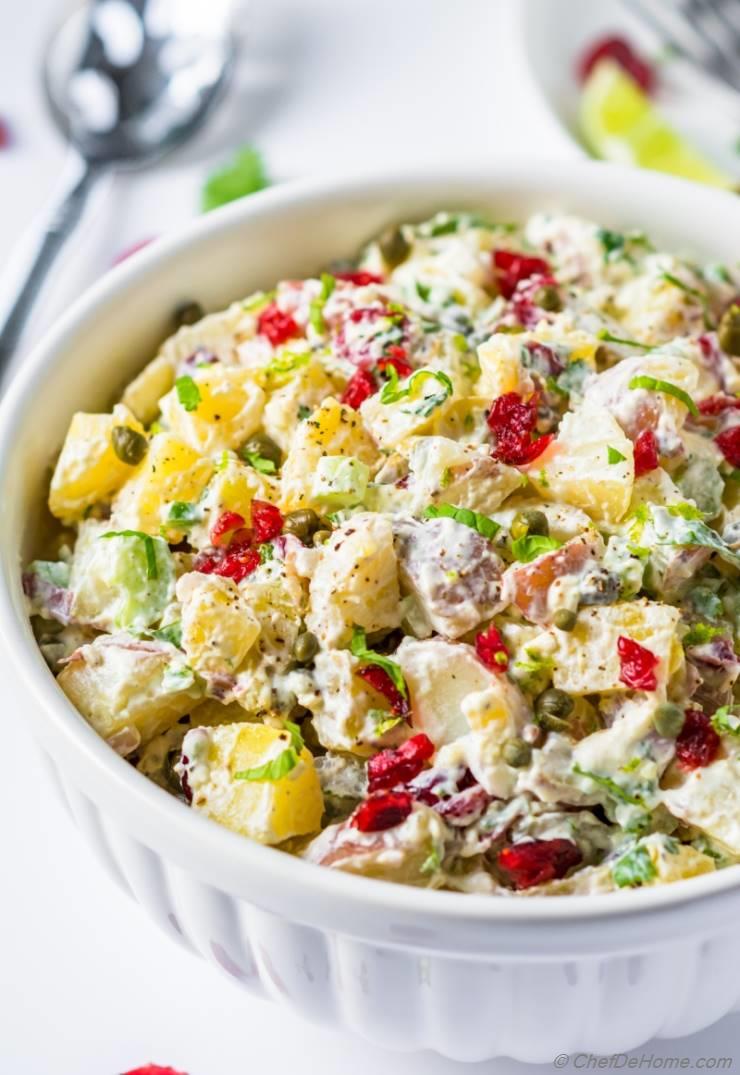 3 yummy tummies has the no mayo loaded potato salad
Conclusion
Well there you have it. Potato Salad can really be made without mayonnaise.
This will certainly start a conversation at the salad bar at the table or when people are scooping it on to their plate.
My next article I am going to be discussing potato salad with sour cream. Ummmm. That sounds so good
I look forward to meeting with you on my next article. Thanks so much