The Best Mediterranean Quinoa Salads
Each Mediterranean Quinoa Salad is based on plant foods, which includes fruits, vegetables, and whole grains.
In my previous post I was talking about Quinoa Salad with Kale. But now I am clahing quinoa with a mediterranean salad.
A secret to making quinoa more tastier is by adding spices and herbs.
Usually a quinoa salad is made of red bell peppers, cucumbers, red onion, chickpeas olive oil and parsley
But now you can take it a step further will some of these Mediterranean Quinoa Salads.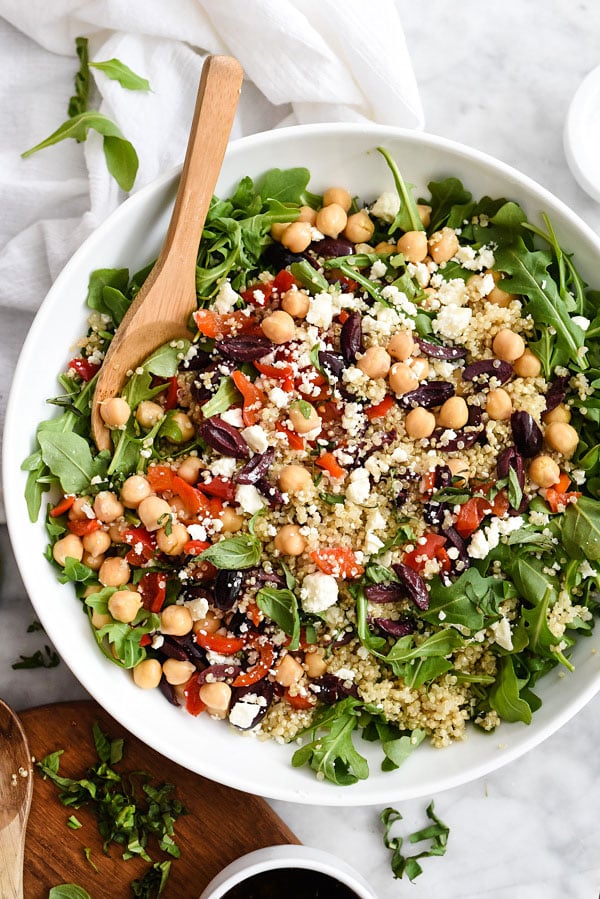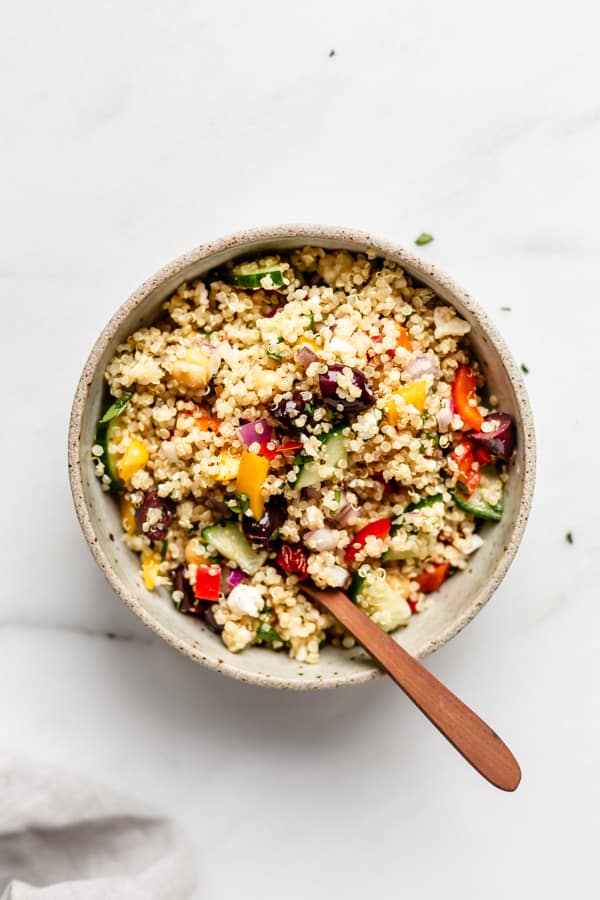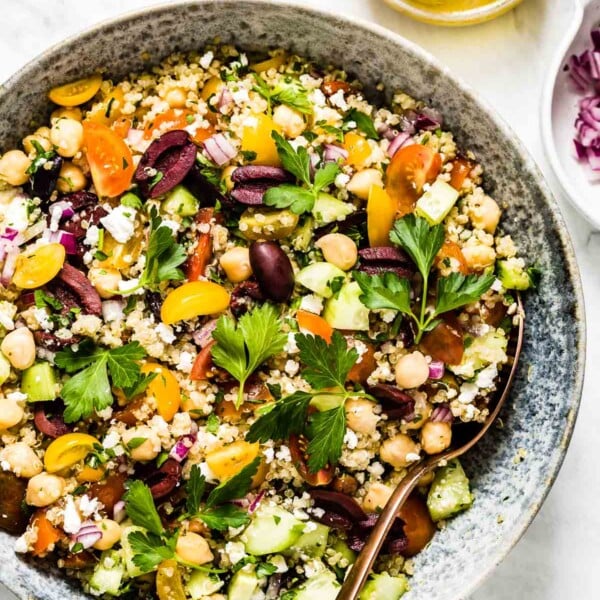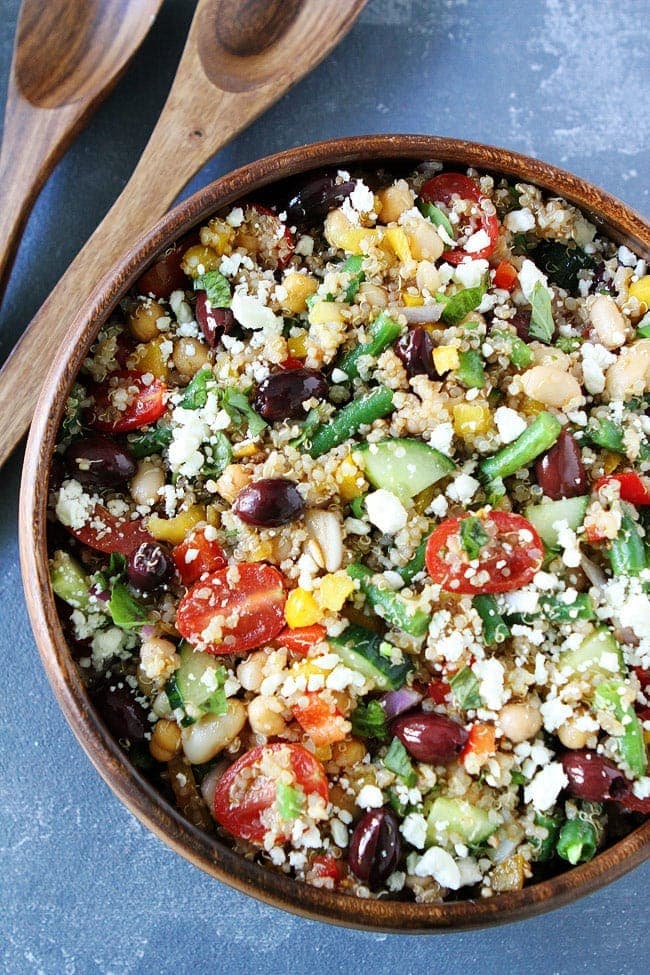 Now here are my 5 favorite Mediterranean Quinoa Salads
Cookie and Kate : Mediterranean Quinoa Salad. I just love the eggplant, yellow squash and scrumptious zucchini mashed together with the other delicious ingredients.
Cookin with Mima : Mediterranean Quinoa Salad. I love the vegetables that are zestled into an ocean of quinoa. Cherry Tomatoes, Olives, Cucumbers, Onions, and colorful bell peppers.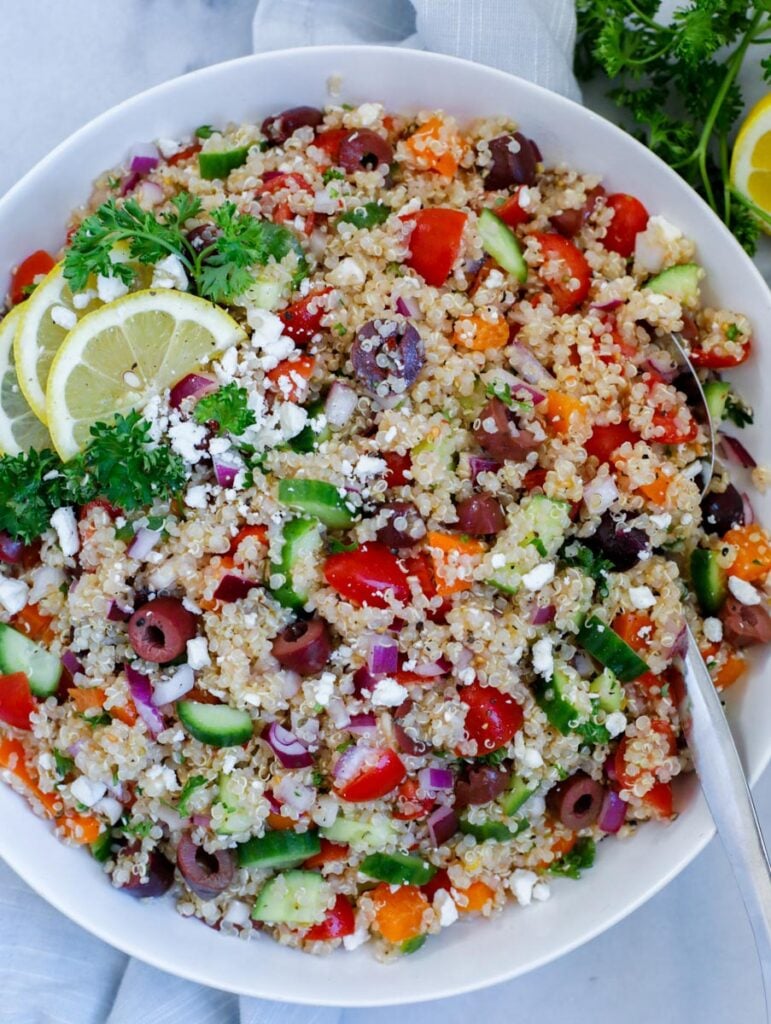 Spoonful of Flavor : Mediterranean Grilled Shrimp Quinoa Salad. Here's what I love, feta cheese crumble, cherry tomatoes, and a delectable half of pound of shrimp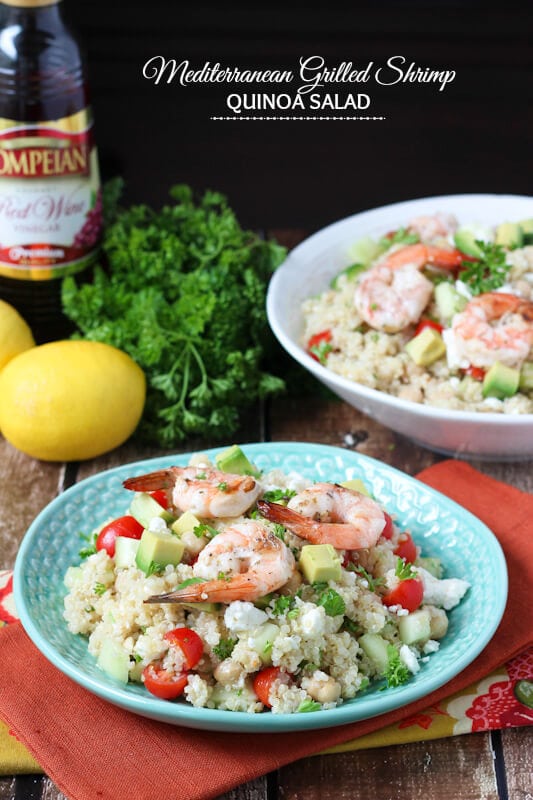 Chantlaine : Mediterranean Quinoa Bowl. There is a plethora of ingredients including red onion, crumbled feta, hummis, cherry tomatoes, cucumbers and greek oregano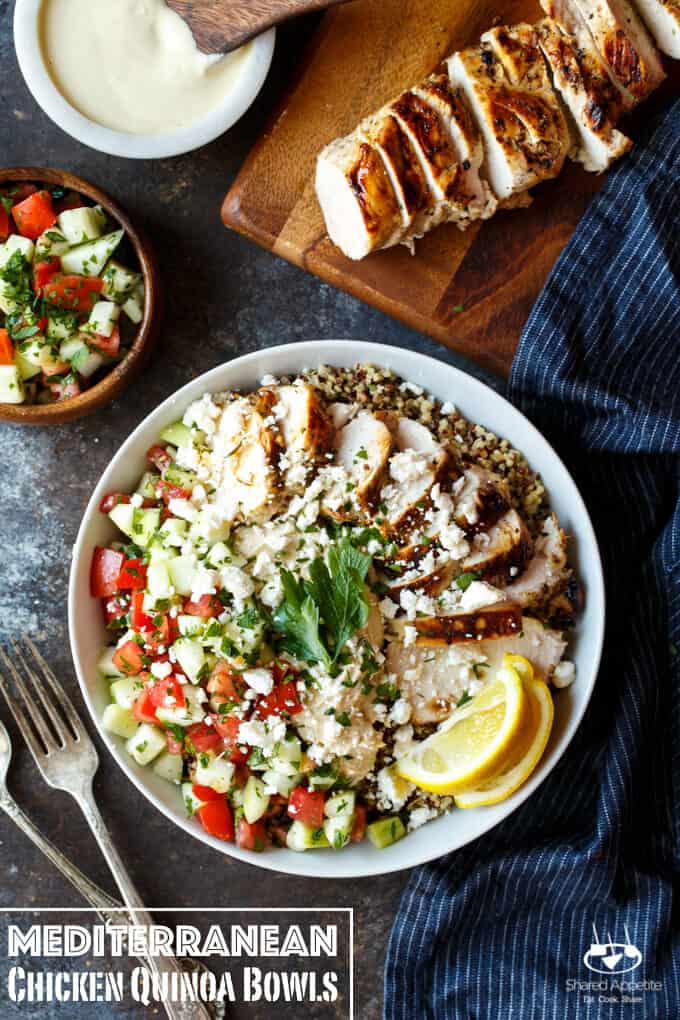 And My Favorite Mediterranean Quinoa Salad. Shared Appetite with their version. Mediterranean Chicken Quinoa Bowl. Sliced chicken, chopped cucumber, chopped tomatoes and chopped olives, crumbled feta and a slice of lemon on the side makes this salad very very savory