What is Nopal?
It is a common word in Spanish for Opuntia Cacti which is commonly referred to as prickly pear. The nopal pad can be eaten raw or cooked. It is a common ingredient in Mexican Dishes
What are Nopalitos?
Its a dish that is made of nopales, the flat stems of prickly pear cactus. You can often get them in a bottle, a can or buy them dried.
What do Nopales taste like?
They taste light, tart flavor and is crisp and mucilaginous in texture
Nopales go great with
eggs
shrimp
pork
ground beef
meat
cheese
shrimp patties
chile
Are nopales keto friendly?
Yes they are. They also have a juicy and tangy flavor.
Countries that Nopales are Very Popular
Ethiopia
Morocco
Argentina
Chile
Mexico
Common Nopal uses
soups
stews
salads
traditional medicine
Below are my 7 favorite Nopales Salad recipes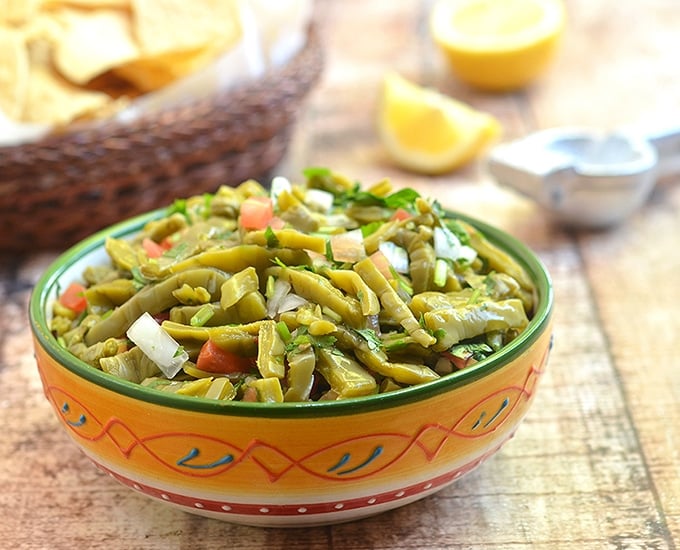 6. Nopalito Salad With Guajillo Chiles : Saveur
4. Nopalitos Salad with Pickled Chipolte : Patijinich