Top 15 Fattoush Salad Recipes
There are several different ways that you can enjoy a fattoush salad. You can have a fattoush salad with chicken, a fattoush salad with roasted chickpeas, and you can even have a fattoush salad with pomegrante molasses
What is a Fattoush Salad?
A fattoush salad is a salad made from toasted or fried pieces of Khubz (which is Arabic Flat Bread) combined with mixed greens and other vegetables.
What does a fattoush salad taste like?
A fattoush salad has a tart and fruity flavour.
How Did Fattoush Get It's Name?
Fattush comes from the Arabic word fatt meaning "crush" and the suffix comes from the turkish origin meaning ush.
Where does a Fattoush salad come from?
A fattoush salad comes from Lebanon. It is said to have origins from Northern Lebanon
Here are my top 15 Fattoush Salads that you can enjoy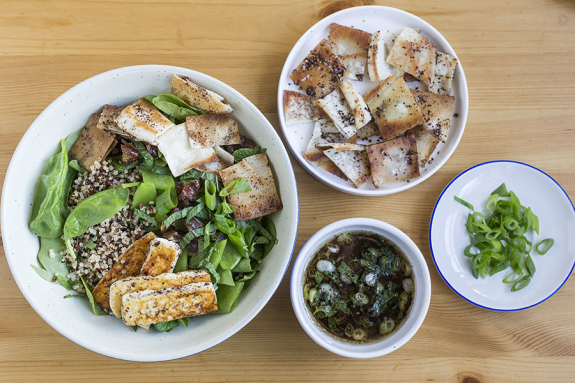 4. Cauldron Foods : Falafel Fattoush Salad with Toasted Pitta Sumac Dressing