Chickpeas Please !!!
Chickpeas are good for you. They are a really good source of improving digestion, reducing the risk of several diseases and controls weight loss.
Eating chickpeas everyday can reduce bad cholesterol.
Chickpeas are a delicious choice to have for a salad. So much so that below are 13 ideas for having chickpeas in your salad.
The taste of Chickpeas are similar to pinto beans and canteilini. The flavor is not very mild.
The handy thing about Chickpeas is that you can use them right out of the can. There is no chopping like some other ingredients.
What are some of the Best Chickpeas to Get at the Grocery Store
Some of the best chickpeas to buy are Brad's Organic Garbanzo Beans, Goya Chick Beans, Progresso Chick Peas and Goya Organic Low Sodium Chickpeas.
Chickpeas Salad from Spend with Pennies. Click Here
Chickpea Salad from Natasha's Kitchen Click Here
Chickpeas Salad from Love and Lemons Click Here
The Easiest Chopped Chickpea Greek Salad from Ambitious Kitchen Click Here
Asian Chickpeas Salad : Healthy GF Family Click Here
Buffalo Chickpea Salad : Peas and Crayons Click Here
Mediterranean Chickpea Salad With Zaatar Fried Eggplant from The Mediterranean Dish Click Here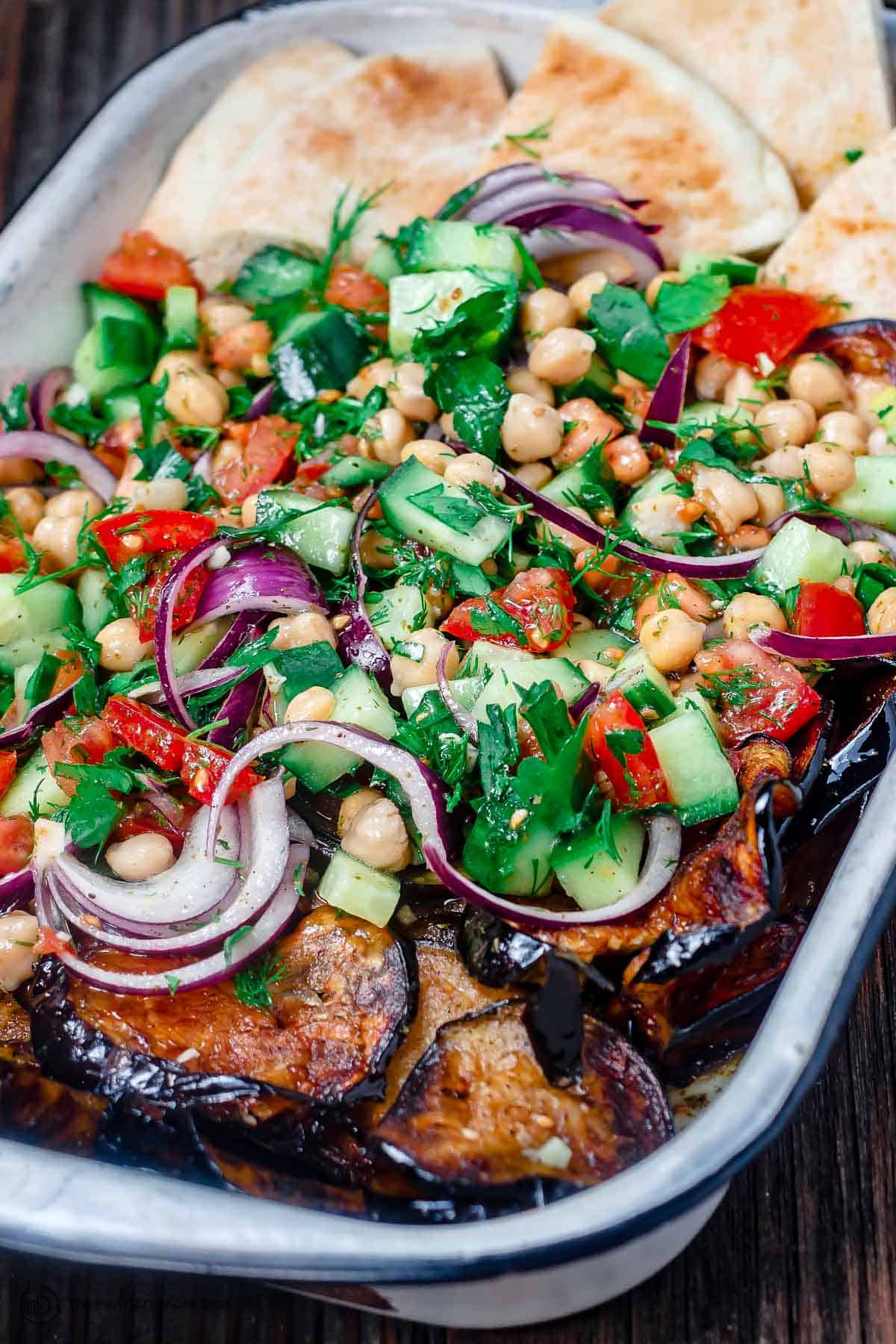 Balsamic Chickpea Avocado Feta Salad from Café Delites Click Here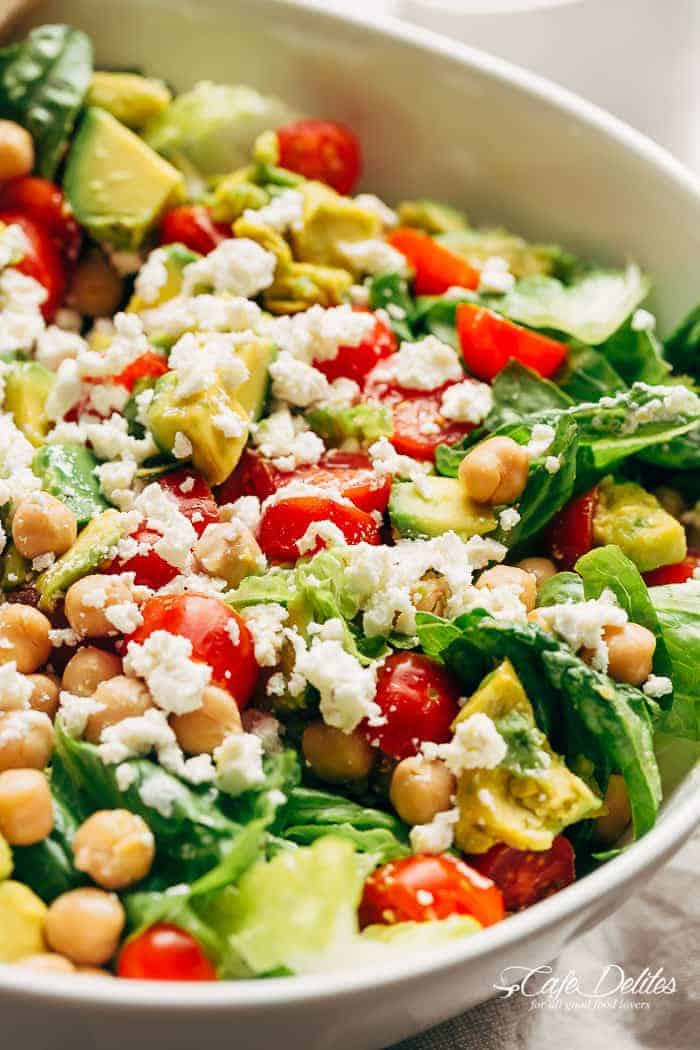 Carrot and Chickpea Salad from Food and Wine Click Here
Citrus Salad Chickpea Veggie Confetti from The Hidden Veggies Click Here
Apple Chickpea Salad from Chef de Home Click Here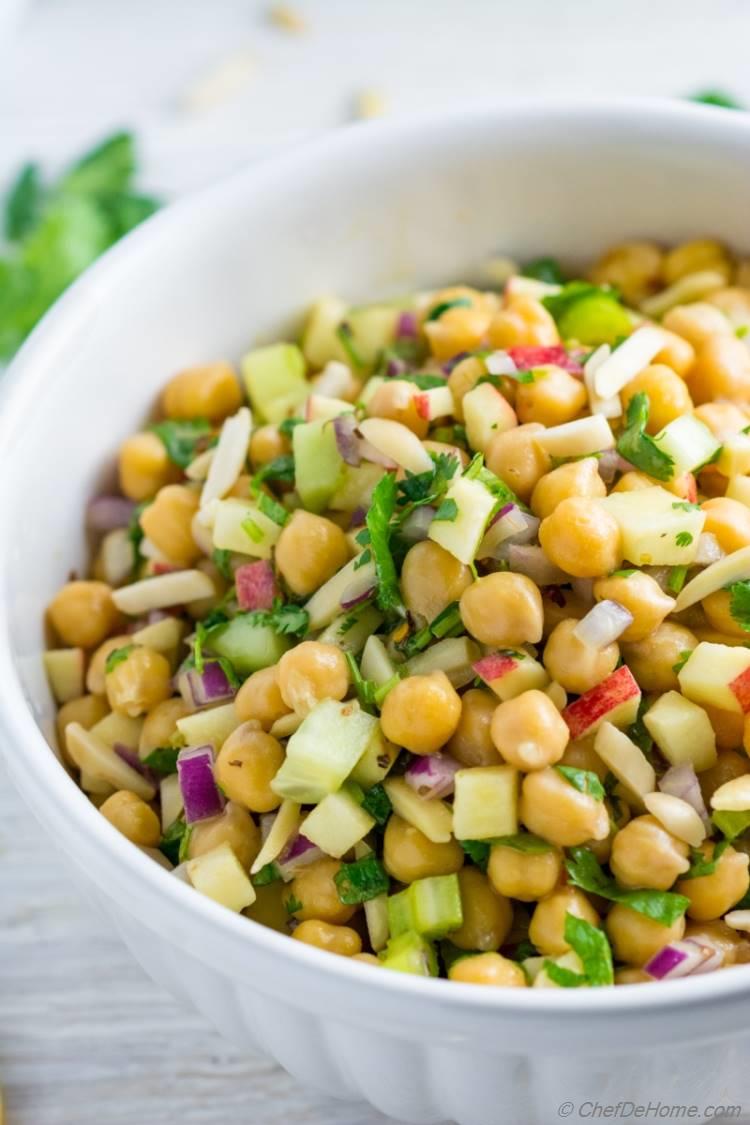 Conclusion
Chickpeas are a food that some people absolutely crave. You being the salad lover, if you also love the taste of chickpeas, consider any of those 11 recipes.
Stay tuned for my next post. You are absolutely going to love it. For all you seafood lovers, check out my post tomorrow.
See you then.
Other Posts You Might Enjoy
The Very Best Potato Salad with Apples
Do you Love Avocados. Now Clash it with Potato Salad.
The World's Most Delicious Taco Salads with Doritos
Coleslaw Tacos. Are you ready?